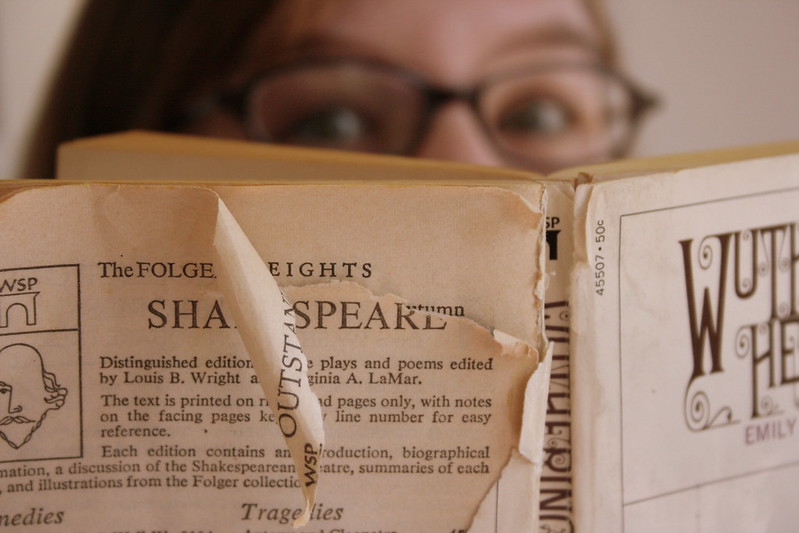 Writers, especially those just starting out, should read omnivorously, insatiably, constantly, selfishly, and slowly. So slowly that the flow and rhythms of the prose penetrate into their brains and hearts.
You can't write fiction unless you've read all the great novels and all the great short stories. This is a tall order and you have to put aside other things in your life to get it done. Annie doesn't have nearly enough space to list all the books she thinks worthy of study, but here's a tiny sampling, along with a gloss: Keep in mind that these are strictly her own, singular choices and that Annie is ninety-one years old.
War and Peace  by Leo Tolstoy. The greatest novel ever written. Universality. The scope, depth and examination of life in upper-class Russia is remarkable. Add to this the fact Tolstoy gets inside the heads of all his main characters—including the heroine, Natasha. A biblical, explosive creation, this novel reminds us that rarely does anything turn out as expected.
The Prime of Miss Jean Brody  by Muriel Spark. Economy. Spark is a master of creating a living, breathing scene in just a few words. Fiction being largely about what people do to each other—rather than about ideas—Spark creates a villain out of a well-meaning but delicately balanced schoolteacher.
A Cab at the Door  by V.S. Pritchett. Tone. An amazing memoir that transforms a chaotic childhood in working-class London into a wild, touching adventure. The word or concept "victim" makes no appearance in this story of resilience and growth. Each chapter in a novel should build on what happened in the previous chapter; a basic plot is where the reader is kept wondering what's going to happen next. Readers thrive on story. Lately books have been marketed as "feel good". All novels should make you feel good in the sense of having human truths—both pretty and grotesque—revealed to you in a satisfying, fresh, and imaginative way.
True Grit  by the under-appreciated Charles Portis. Imagination. A novel both plot- and character-driven. Two main characters: a beaten-down, boozy retired lawman and a teenage girl determined to bring to justice her father's killer, play off each other in a rapidly moving story set in the Old West. The language is deliberately archaic in which dialogue is rendered without contractions, a "trick" that works beautifully.
Out of Sheer Rage  by Geoff Dyer. Surprise, exuberance. This is the first-person story of a would-be biographer tracking down the life story of his subject, D.H. Lawrence. But Dyer can't decide between this and the story he also wants to write. The opposite of static, it moves forward with energy, humor, and depth.
Invisible Man  by Ralph Ellison. Others. Ralph Ellison published this epic book in 1962. Along with James Baldwin's work, it was an honest rendering of what too many people think of as "other." A harrowing, fully-realized account of life as a Black man in America in the first half of the 20th Century.
In Country  by Bobbi Ann Mason. An extraordinarily moving, tight, intensely focused novel about the ravages caused back in the U.S.A. by the Vietnam War.
The short stories of: Flannery O'Connor, Graham Greene, Anton Chekov. Short stories give you moments of deep understanding as they convert everyday people and events into something never before seen nor heard.
The Emperor's Last Island  by Julia Blackburn. Absolute control. A thoroughly researched account of Napoleon's final years as an exile on St. Helena. Blackburn's wide-ranging narrative shows her deep knowledge of both inert and human nature, especially that of the most famous exile in history.
Alice in Wonderland  by Lewis Carroll and Time and Again by Jack Finney. Pure Magic. Finney, a screenwriter, persuades you that it's possible to go back in time. Alice: a fairy tale that attempts to make sense of human behavior.
Virginia Woolf's Diaries. Although this game-changing novelist might have guessed that they would be widely read, these contain intensely personal anecdotes and musings about her life and her life in art.
The Uncommon Reader  by Alan Bennet. Sadly, there's very little satire or humor being written today. A small, tart novel, this is a hilarious fantasy populated by real people, in this case Queen Elizabeth, who unexpectedly gets turned on and then addicted to reading books.
The Remains of the Day  by Kazuo Ishiguro. Subtlety, control. In Annie's view, just about the perfect novel as its unadorned language touches on social class, war, personal wounds and, above all, the power of denial.
A Gentleman in Moscow  by Amor Towles. Published in 2016, this sprawling novel reminds Annie of the most leisurely, poignant novels of the 19th and early 20th century by writers like Edith Wharton, Somerset Maugham, and Charles Dickens. We have a bad habit of dismissing past art as flimsy and/or covered-up. Towles's retro novel about a Czarist aristocrat after the 1917 revolution is above all, alive, funny, sad, and surprising.
Annie's list of books and stories that teach as well as hold readers hostage suggests that when a writer reads they should imagine that they're wielding the blue pencil of the editor. Write in the margin, underline, exclaim. (For example, Annie underlined Towles's phrase "weary professionalism" just because it said so much in two words; the bliss of strong adjectives!) Stay away from Kindle and its relatives: part of the experience of reading is turning a paper page; it's tactile, it moves you through the story and through time. Stay away from trashy and junk fiction as it is just as catching as beautifully executed prose. For any writer, reading should not be a pastime; it's a workout. All your mental faculties are on alert: Is the author making sense? If not, why not? Are their characters real or made of pasteboard? What are these two characters really arguing about? Why don't they get to the point? You may think to yourself: I'll just skip this flashback. If you forget to do this and just read—you know you've fallen under the spell of a genius.
Image: "Lost in Literature" by truds09, licensed under CC 2.0.

Latest posts by Anne Bernays
(see all)