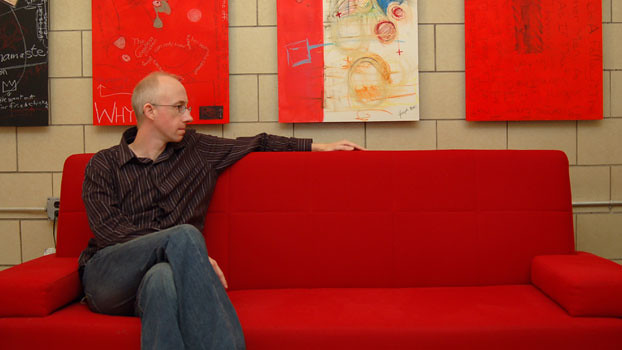 I'm trying to get comfortable on the red couch of the therapist's office as she scans her notes from our prior session, reads them out loud. Rick waits patiently for her to finish, while I fight the urge to interrupt. This seems like old news. I don't want to hear anymore. I look out the window, watch the sway of the leaves on the trees and the trickle of the small stream.
Over our three decades together, my husband has shown he'll do anything for me. Rick drove hours to bring me home from the beach after I broke my ankle windsurfing. He'd cooked countless gluten-free, dairy-free dinners for me and our sons, willingly accommodating my dietary restrictions. He'd helped me furnish my art room, more than once. He had even agreed go to couples' therapy.
But he refused to give me a divorce. Traumatized by his own parents' breakup, Rick dug in his heels when I wanted out.
"I could never do that to the boys," he said.
While I didn't want to hurt our sons, when faced with emotional struggles, I longed for a different partner. Rick's responses fell flat when I talked about things that weren't the transactional who's picking up which kid or what's for dinner. If I explained my stress related to a work situation, worries about our parenting, or concerns for my alcoholic brother, he'd say nothing. Or just, "Oh." The dull thud with which his response landed hurt too much, so I stopped sharing my feelings. I felt lonely and empty.
We tried couples' therapy. Our first attempt involved mirroring what each other was saying. It felt inauthentic and even more emotionally distant. When we disagreed, I'd snap, "Let's get a divorce then. Find someone else."
That therapist would chide me: "That's not helpful."
Maybe it wasn't — but neither was therapy.
We ambled along for a few years, Rick doing all the usual things for me. When I had both a broken foot and a broken wrist, he pushed me from my wheelchair to the bathroom, multiple times a day. He prepared meals, helped me dress. He served as my chauffeur until I was able drive a car again.
Once things returned to normal and I didn't need Rick to keep me upright, I yearned again for deeper intimacy. I wanted our talks to be like those I had with my girlfriends and work colleagues, who would match my anger, sadness, or frustration, who found just the right words when life threw curve balls.
One night, we were on our way to a dinner party when we received a call from one of our sons. I was in turmoil; Rick grabbed the wine and headed for the door.
"What are you doing?" I screamed. "You're acting like we didn't just get that call from Ryan about his course enrollment!"
I was bothered that the incident didn't bother Rick. Our son was despondent over the misalignment of his college's course offerings and his graduation date. Could Rick really just brush that off? How I longed for him to join me in my emotional reaction, to share concern and worry for our son, for it not to be just my burden but ours.
Then we tried another therapist: Robin. Robin seemed to know how to handle couples like us, quickly pinpointing our trope: Wife wants more authentic connection; husband needs transformation from neanderthal to nurturer.
She encouraged Rick to speak from his heart. Session after session, she tried to elicit a spark of emotion.
"What was happening for you when Judy said that?"
Rick shrugged.
She shifted her tone: "But really, what was happening inside you?"
Robin repeated herself, changed her the inflection, added words for emphasis. And Rick
eventually shared. Not deep, soulful introspection, but he showed up. I was surprised by Rick's ability to talk more deeply.   
In one session, as Robin continued her probing, Rick grew exasperated.
"I think no matter what I do, Judy won't be happy. I don't know if we should be together."
Finally. It was what I wanted — not an emotionally available husband, but a "yes" to divorce. The escape I'd been fighting for.
And yet, with the reality of the open door fear rushed into my heart. How could something I wished for suddenly seem so wrong? The matter-of-fact implications of divorce, who would get what, not only material possessions, but living beings, made me panic. Could I really choose to rupture our family?
Instead of packing my bags, I searched for a middle ground, a way to shift expectations, love again but love differently. Maybe my vision didn't have to be a mandate. Surely, we could find a way to make everything okay. Rather than call a divorce lawyer, we chose to continue therapy.
When the COVID-19 pandemic forced us together 24/7, our conversations didn't increase, but our choice to actively engage with each other did. We took the easy route by watching Netflix, despite difficulties in finding shows with mutual appeal. I couldn't expect him to watch Gilmore Girls if I wasn't game for Highway Thru Hell. Despite the gratuitous violence, Breaking Bad kept us in the same room.
I started itching for something new to do, to see. I hatched a plan to walk all 57 miles of trails in our town. I'd heard of other couples doing the same; it was a way to get out during the COVID lockdown. When I broached the topic with Rick, of course he said yes.
We pulled out our trail map, a vintage paper copy. Rick plotted out a route each day, and when we returned home, he marked the map with a red pen to show our progress.
The asphalt paths took us behind single-family homes, around townhouses, through apartment complexes. We passed tennis courts and pools, crossed wooden bridges, walked alongside streams and lakes. The wooded, green paths kept us offline and away from household chores that made it easy to disconnect, as we busied ourselves with laundry, cooking, paying bills.
It took us a while to find our cadence. Rick's pace had always been slower; on vacations, the kids and I walked 100 feet ahead of him. His 6'3" frame and long legs loped along. He was never in a rush. And I was always squeezed for time, walking or running only for scheduled exercise. For these walks, though, I took the dog's leash, willing myself to slow down. Trying to do life, or at least a walk, at Rick's pace.
We opened with small talk about the scenery.
"Such fun painted rocks! We should try making some."
"Nice house, so contemporary."
When we reached remote paths, the quiet of the trail invited deeper conversation. I shared what was important to me, my frustrations, my desires. The stuff I normally hid away while I waited for Rick to become more supportive.
Under the blue skies and canopy of red oak, it didn't seem to matter so much how he responded to my words. Maybe I just needed to get things out. I told him my worries about the kids: college challenges, internship concerns, relationship troubles. I shared my work issues, my physical ailments, my perspective on life. On a longer morning walk, I talked about my meditation class. How it taught me to befriend all of myself, even my sadness and anger.
Instead of steering us to a less intimate topic, Rick listened, affirmed. He let me be me.
At therapy, we earned gold stars for our talks on our walks. By now we were Zooming into sessions from our basement, sitting at the large fold-out table in my makeshift home office.
I shared my views on retirement with Robin — options we were weighing in terms of selling Rick's business and my thoughts that his plan to sell to his staff wouldn't provide adequate financial stability.
Robin asked Rick, "How does it make you feel to hear that?"
He paused. "Well, I guess it's frustrating."
She wasn't satisfied.
"But really, how did it feel when Judy said that to you?"
He tried again. "Yeah, it was… frustrating."
She kept pressing; Rick must have deeper feelings about this. Surely there would be a moment of vulnerability.
It never came.
Robin's approach was exactly what I'd signed up for. Please turn my husband into someone with whom I can have deep emotional talks, someone who can be just as worried about our kids, or our retirement, as I am. Someone who's able to say when he's angry or sad.
But it became too hard to watch Robin's insistent attempts, waiting for Rick to give the "right" answer. Maybe he'd already given the only answer he could. Maybe his answers were in more than his words. 
So finally, for someone who would do anything for me — even divorce — I chose to do something for him. I told Robin we didn't need to schedule further sessions. We were good. Side by side, down the paths of life, we still had miles to walk. 
Image: Sage Lewis looks left, by Greg Habermann, licensed under CC 2.0.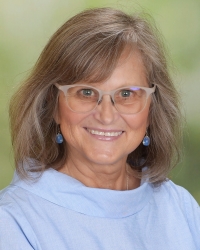 Latest posts by Judy Harju Galliher
(see all)