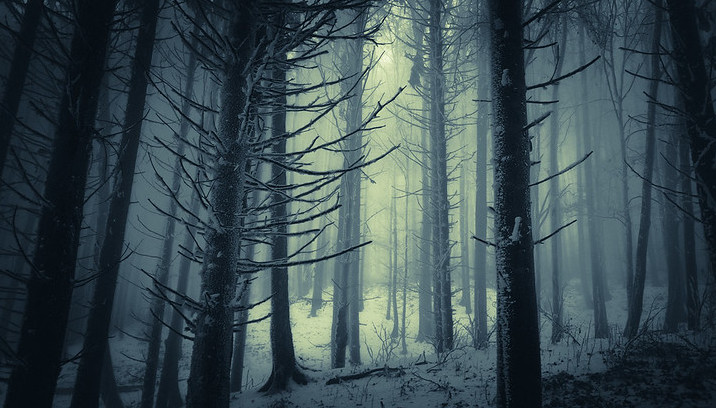 Phinn took a sip of rye. He wasn't inclined toward hard spirits but he hoped it would quiet his thoughts, blunt his worries. He wanted to go out but the snow would make it difficult, if not impossible. Still, he wanted to be near her, to be near them.
___
Little Elizabeth—Bitty, they called her—was an able student, especially when it came to her letters, but her brother Bobby was slow, people said, couldn't read, they said, barely write his own name, they claimed. He was probably too old for the schoolroom, but Phinn may be able to tutor him—teach him to read simple sentences, do some useful arithmetic. Phinn had taught such students in Cincinnati, at Woodward High School No. 1, and some had made progress. Before he'd been compelled to leave. He replied to the advertisement in The Enquirer, that this godforgotten place—ironically named for the site where Jacob witnessed angels—was seeking a schoolteacher. The ad's appearance seemed serendipitous, maybe even a matter of fate.
___
Phinn rented a horse from the livery, a red-chestnut mare named Huldah, and visited Bobby Frye's parents to see about Bobby and offer his assistance. Mr. Frye was aloof, or mortified, and found something to do besides sit in the parlor and discuss his son. Mrs. Frye, Roberta, was welcoming to Phinn and to the idea. She made tea, served with a plate of shortbread biscuits. Her hair was tucked behind her ears, a style he associated with cities—the two he knew. A strand fell loose as she poured his tea. She smiled, self-conscious. Phinn smiled too, meaning: It's no matter. Thinking: It becomes you, as does the brushstroke of gray. There was a spice coming from the kitchen. Cinnamon.
___
He set down the book he'd been reading, in hope of distraction, and swallowed the last of the rye in his glass. It felt hot and thick in his throat. He listened for the snow. It'd been falling all day, and now into the night, which had come early. It would be hard in the snow, yes, but not going was harder.
___
At first they spoke of Bobby and what a chore reading had always been, writing more so—he was near nine before he could draw his name, that's what it seemed, more drawing than writing, mimicking the look of it, not understanding the letters and how they operated one with another. Talking of her son and her worries for him—possibly articulated aloud for the first time, and to someone who also cared—released a rockslide of words, held back in her heart for years; and others, not about Bobby, slid free with them.
___
He was in the living quarters of the schoolhouse, a small set of rooms connected to the classroom. The quarters were comfortable enough. The bed, with its lumpy feather mattress, was nearly too short; he suspected that previously the village had only hired female teachers: young women who had a tendency to be courted, marry, and resign their teaching post. Perhaps the board believed they could interrupt the pattern by employing him. Chalk dust permeated everything.
___
Phinn looked at the bed, with its head and foot of iron, and imagined her there again—the feel of her body beneath him, the release of her taking him in, absorbing him, as needful as he was. Her hands held his neck and back. They were rough, calloused, from her labors on the farm, but he wouldn't have traded their toughened texture for the polite hands of any other—and he wanted to feel them on his skin now.
___
Phinn's nearest neighbor was Old Man Bishop, and at night Phinn could hear him playing his violin. He'd been accomplished, people said, but now his rheumatic fingers could only claw a piercing dirge, the wayward tune barely detectable among the heartbroken, illegitimate notes. Now and then Phinn could catch a glimpse of Vivaldi or Paganini crouched between the cracked and sinking crypts.
___
He called her Helen because he'd recited the poem for her, to her, and told her the story of Poe's Helen. Helen he would call her after, my Helen, holding her, caressing her in the close-fitting bed.
___
She'd wanted to be an artist, a painter, she told him one day, afterward, as they lay together. Being a painter had been her childish fantasy. Her father had taken her to an exhibition in Chicago, practically by accident. He was looking for the Innovations in Agriculture show. The pictures bewitched her. The New Woman, the exhibition was titled, she remembered it vividly. There was an artist who especially captivated her, Mary Cassatt. One of her paintings gave the exhibition its name.
___
For a time she drew sketches and colored them with natural pigments she collected from the farm and the countryside and the woods. She dreamed of being taught art. But farm life didn't make space for such dreams. Then she was being courted, then she was married at seventeen, then there were children, including the lost children, a twin, Bobby's twin, and later another baby—in between came Elizabeth, Bitty she was nicknamed because she was so small, itty-bitty. Then the stillborn baby, another girl. It was Christmastime, and heavy black bunting replaced the bright colors.
___
She thought there must be something wrong with her, something sick, misshapen, inside. Tears trailed across his bare shoulder, dampening the pillowcase. He held her tighter. She seemed, slightly, subtly, to resist the comfort, the refutation. Old Man Bishop's melancholy chords were in the wind.
___
Normally he would skirt Hollis Woods to reach her farm, keeping to the road, except for a shortcut here and there along the edge of the forest. He felt the need, the longing every night, every night since she told him the news and stopped seeing him. He was rarely able to resist.
___
Tonight the darkness that was coming was too dark, the caul of pain too suffocating, and drink was only making him more morose. He hoped to see her, literally that was all, to catch a glimpse of her in a window, or coming and going to the privy. He would stand at the corner of the henhouse, in its shadow if the moon was out, and watch. Only watch. Until the last lamp had been extinguished.
___
The walk would be difficult, due to the snow, but the difficulty appealed to him. He deserved the trial. He took an accounting of every action, frequently, obsessively, and each appeared rooted in a pure impulse, a Christian impulse—even the act that changed everything was attached to love. But in sum, all the actions taken together amounted to wickedness in the ledger. The final tally was inescapable.
___
If instead of skirting the woods he cut through them, the route may be shorter, and easier in a way, the snow less deep. He'd never taken a path through the woods. Almost from the moment he arrived people warned him of Hollis Woods: they were dangerous, a place of paralyzed luck, the home of hopeless souls. His students told him the story of the Hollis children, whose disappearance, one after another, gave the woods their name—how from time to time hunters would spot one at the edge of the forest. Except the Hollis children disappeared more than fifty years before.
___
He took a final sip of rye, for the cold, then bundled into his fur-trimmed coat and hat, pulled on his deerskin gloves, and set off. He carried a lantern, cumbersome but necessary. Because of the storm there was no moon or stars. The falling snow was all but invisible. He felt it against his face and heard it adding to the depth already on the ground—heard it between his snow-crunching steps. He tried to tread lightly, quietly even though he was alone in the cold white world.
___
It would be a long hard walk indeed. The lantern cast a yellow circle on the white ground but did little to light the path before him. It occurred to him that the walk was like the way forward with Roberta and the baby—except the walk, even with its difficulties, was at least possible. No matter. He wanted it still, that life. He had a cousin in Coffey, Kansas, and a former teacher, a mentor, somewhere in Wyoming, Caspar?—perhaps these were places where he and Roberta and the baby could begin anew. She would of course want to bring Bitty. Maybe Bobby would prefer to stay with his father, on the farm? He knew the rye helped to paint such fantastical pictures, like the picture of Roberta at her easel painting a panoramic Wyoming landscape, a vista Phinn had only seen via words.
___
Ahead was the path into Hollis Woods. The place to enter was plain, even with the fallen snow, so maybe the way through would be just as clear. Maybe a path would present itself, like a chain of epiphanies.
___
Stepping into the woods was like stepping into another world. He thought of Lewis Carroll. The wind fell, instantly, along with the storm's intensity; the shortcut may prove prudent after all. There was a path, an imprecise pattern of clearance between the trees. The way remained discernible mainly due to the hunters who ventured into the forest but it was first cut by the Shawnee, he imagined, who had lived on the land for centuries, or by an older people still.
___
Whoever laid the track, Phinn appreciated their perseverance. He tried to think only of his good fortune, and not of the forest's darkness, which gathered around him and pressed against the lantern's weak dome of light. With the wind halted and the snow less deep, Phinn's sense of hearing was heightened, and the woods were alive with things. He thought of the Hollis children's ghosts. And there was the other creature, the local goblin—Plague, the children called him, part man, part crow. He came for them at night, they whispered. To snatch them from their beds.
___
Old Man Bishop's mournful notes seemed to have been caught in the tallest trees, and from time to time a malformed phrase would fall to the forest floor.
___
He thought also of Evangeline, buried in a family plot outside Cincinnati. Could her shade follow him here? Why not? Memories of her, of them together, harassed him still.
___
Some said no less than the devil himself denizened these dark woods.
___
Phinn's love seemed a punishment, a kind of plague itself. First Evangeline, victim of diphtheria, and now Roberta, who rumor said was struggling with her pregnancy. He tried to pick up news of her wherever he could—gossip really, including the wonderment that her husband could still seed such a situation (some said it was a miracle, they'd been touched by the beneficent hand of God). Mr. Frye was older after all, and in imperfect health, though his specific complaints were unclear. That was the talk, coming in dribs and drabs, from here and there.
___
He anticipated the looks, the unspoken accusations, the change in the way others addressed him, the edge of disapproval in their voice, their eye—as it had happened in Cincinnati. Not a scandal. Evangeline was nearly sixteen after all, and always serious for her age. Not a scandal, but a lapse in judgment on his part. She was impressionable, with her father having passed just the Christmas before, and she was Phinn's student. Not a scandal, but a breach of decorum certainly. The gossips were harder on Evangeline and their whispered barbs hurt. She claimed not to care, but he saw. Her eyes, as gray and as turbulent as the Ohio before a storm, always spoke more plainly than her lips.
___
He was in turmoil what to do until the situation came to a sudden end. He heard Evie was sick; then he learned she was dead. If she'd asked for him, no one delivered the message.
___
A sound in the darkness, beyond his sphere of light, woke him from the past, a disturbance of dead leaves, a thump of fallen snow, a twisting snap of twig. He kept moving, trying to disregard the sound. He thought of the book he'd been reading as a distraction, and of the unearthly, androgynous sisters who accost the Scot on the road. They in turn recalled for him tales of witches, the sort that inhabit black New England woods, Hawthorne's woods. Witches and their misshapen familiars. Two-headed snakes, toads with six legs.
___
He was attempting to replace the disquieting images with more pleasant ones when something crossed the path before him, just at the edge of the lantern's anemic light. He stopped. Then something else, again at the edge, almost sheer movement detached from physical form.
___
Phinn took a few cautious steps and examined the uneven forest floor, where there appeared to be fresh prints in the newest snow. Poorly defined paw prints, wolfish.
___
He peered back along the path but saw nothing beyond the sphere of light. His instinct was to turn around; recalled returning were as tedious as go o'er.
___
Perhaps he was close to emerging from of the woods if he pressed on. The fog of drink had been clearing in the cold and with it the reasonable rationale for entering Hollis Woods in the first place.
___
He kept hearing sounds beyond the continual cascade of snow. They may have been real or only the warble of his tightly wound imagination.
___
Phinn continued forward, supravigilant for the sight or sound of anything. The sense came to him that there were images just beyond the border of lantern-light. People, phantoms that looked like the cinema figures he'd seen in Cincinnati. He had attended two moving-picture shows in the lobby of the Sinton Hotel. The Nihilist and The Miller's Daughter. Gray-tone ghosts moved fitfully on the canvas that workmen had stretched between cream-painted columns. Meanwhile the Sinton's piano player improvised accompaniment, adding an incongruent score to the barely comprehensible scenes. Each time, Phinn had the feeling he was viewing someone's unsettling dream, made visible by the cinema-machine's magical projection.
___
Such figures inhabited the woods beyond the lantern's reach. He could almost see their silent, achromatic shades. First there was Evangeline, her gray ghost pantomiming scenes from life: sitting politely and properly in Mr. Folger's classroom, then waiting anxiously for his approval or dismissal of the poems she had proffered—there was in fact something substantial hidden among her schoolgirl rhymes. Then in the cold woods played the spectral spring day he and Evie confessed their feelings—he felt the electric current of their clasping hands, and the jolt of their first kiss. Evie had just eaten a butterscotch and it would forever flavor the moment's jubilation. All along, the tormented lamentations of Old Man Bishop's violin wept as if a grief-stricken wind. Evangeline's image faded and flickered away, removed from his classroom by her uncle and then from life by disease. The Enquirer's obituary notice brought the bitter news in fourteen precise lines of print, like lead-gray furrows in a fallow field.
___
Invisible things moved among the trees pressing in upon the narrow path.
___
The cinema image of Roberta materialized beyond the sphere of precious light, first in the parlor, self-conscious of hosting a man, a younger man at that, she confessed later, an educated man, but her husband preferred to find chores in the barn to discussing his son's slowness. Phinn felt her isolation, her unhappiness even at their first meeting. It hung upon her like a haphazardly given hand-me-down, yet couldn't disguise her beauty. An ember of her true self still smoldered within, wanting, needing to ignite before it died entirely. Then Roberta's ghostly gray-tone image was in his rooms at the schoolhouse, against her sounder judgment but she was sick to death of sound judgment. Two lonely beings embraced across a void that seemed too far, too deep, but was instantly vanished, vanquished. Age and long-hidden despair dropped from Roberta like the workaday clothes of a farm wife she shed upon his bare floor, cast alongside his loneliness and gnawing sense of worthlessness, of being unworthy of love. Old Man Bishop's accidental dirge wailed on.
___
Phinn sensed something was behind him on the forest path. He turned and it scampered into the woods at the extreme edge of the lantern's influence. Perhaps he saw it with sufficient clarity, or his perception was prodded by the wolfish tracks he saw earlier—but he believed it was that kind of creature. He supposed it was possible there were still wolves in this part of the country. More likely a coyote: smaller but still a worrisome presence.
___
He faced forward again. Where was the terminus of this interminable path?
___
He hurried on, and shortly new cinema-apparitions arose beyond the lantern's timid light. They seemed his pupils, standing, staring at him with vacant eyes—except he didn't recognize the children, five in all, of varying ages. And their clothing: especially old-fashioned, coarsely homespun, ill-fitting. Phinn knew them: the Hollis children, disappeared, dead these many years, long enough to be mythologized into local legend—the inspiration for this envisioning, for their unwelcome visitation. Broken and betrayed notes rained down more savagely than the storm's merciless snow.
___
To his relief, the children dissolved as quickly as they came, and he thought surely the path, too, must conclude soon.
___
He began hearing more movement, more beings here and there in the dark, their indeterminate steps mixing with the unremitting snow, their undefined shapes blending with the black trees.
___
He switched hands and held the lantern higher, which did nothing to project light farther into the dark. The only revelation was how low the lamp-oil had become. Phinn looked up hoping to see some stars through the canopy of naked limbs, a sign the storm had run its course, but there were none. Snowflakes picked at his unshaven face and spotted the lenses of his spectacles.
___
He hastened his pace among the uncertain sounds that surrounded him.
___
Old Man Bishop's crippled fingers clawed upward toward a dreadful crescendo, a devastating climax. Old Man Bishop, found dead two months before.
___
The fog of rye had fully lifted, and with its evaporation came the coldblooded clarity of his recklessness, his foolishness. What was he doing here? What was his nightly vigil at the Frye farm meant to accomplish? The baby would be born a Frye and be raised a Frye—and one day enter his schoolroom a Frye, with no connection to Phinn whatsoever. Mr. Phineas Folger, who had taught the child's siblings.
___
Phinn gave up the hope of finding his way through and turned to retrace his steps. The lantern illuminated their eyes. On the path before him. And everywhere in the woods.
Image: "mood v3" by Hannes Flo, licensed under CC 2.0.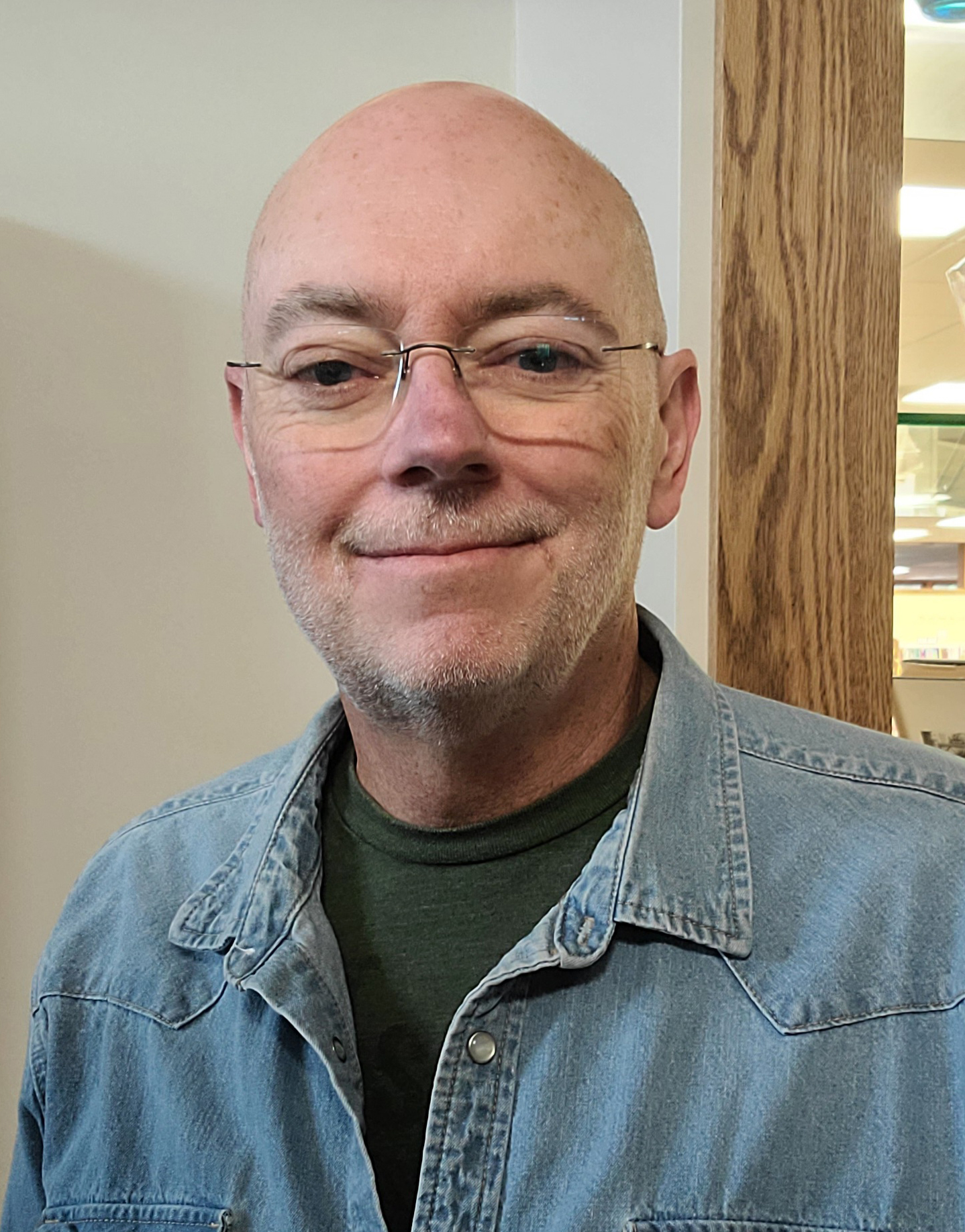 Latest posts by Ted Morrissey
(see all)