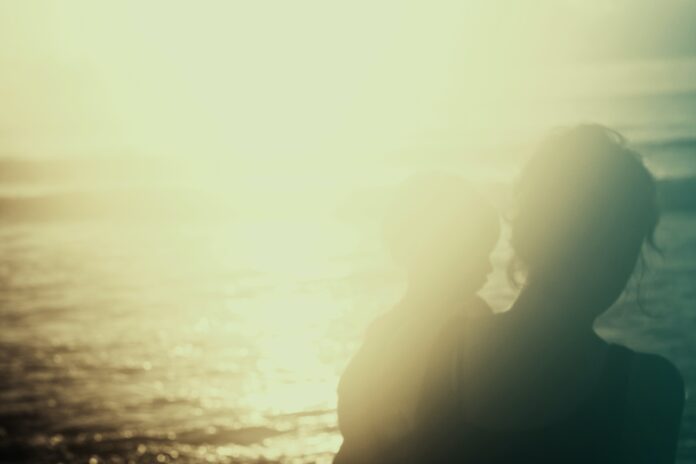 Pangyrus presents Generations, a new column about family. Generations shares the most complex and heartfelt stories in the human existence, the stories of family. Whether by birth, choice, or circumstance, each of us is a part of a family with a story to share.
_______________________
"Congratulations," Jim said, from the high wooden bed in our apartment on Remsen Street in 1986.
"Congratulations?'"
"I'm happy for you," he explained.
"Jim," I said, "I may be the one that's pregnant, but this is our  baby."
"Right," he said.
"Congratulations to you, too," I told him.
"Right," he said. "Congratulations to me, too."
*
I would lie next to my mother in bed each evening, or follow her around the kitchen in the morning, listening as she and her closest friends talked on the phone about their children. They had twelve between them, and it took a long time for my mother to update Sandy and Berthe about what my older brother, my two younger sisters and I had done.  And then for my mother's friends to tell her what Lori or Joel, David or Kate, had accomplished that day.
My older brother was always in trouble, my sister, Betsy disabled, and my baby sister, Emily, still a toddler. So my mother often talked to her friends about me.
"Anne is running for Class President," she might say.
"Anne is reading Kristin Lavransdatter."
"Joan," Berthe would tell my mother about her oldest daughter, "is very driven."
"Marcie," Sandy would say, "has too many friends."
         *
When my family skied with the boisterous Grobans at Tahoe, my mother nudged the ten-year-old me.
"Watch Marcie," she would tell me. "See how outgoing she is?"
"Look at Loch," my mother said. "He's naturally confident."
I wasn't loud and friendly like Marcie, and I didn't have Loch's personal ease or his wide, clear smile. I sat quietly at the kitchen table while the Groban kids romped their way through breakfast. I hopped onto the very back of the toboggans they raced down the slope behind our rented cabin in Dodge Ridge. I watched from the hallway as Marcie and Lori, Loch and Joel danced to records playing on the living room turntable.
"Hello! I love you! Won't you tell me your name!" they shouted along with the music.
"The Grobans," my mother pointed out, "know how to make friends."
The Auerbach children were industrious and scholarly.
"Teddy," my mother would tell me, "plays the viola at concert level."
"David," she offered, "fits in nine holes of golf before school."
When we gathered for one of Berthe's lavish dinners, the Auerbach kids would spar and tease, carry big books and use large words. After eating, we'd sit in their white living room, listening to Joan play complicated sonatas on the polished black Baldwin, or Kate talk about the letter she got from Abbie Hoffman.
"They extend themselves," my mother said approvingly of the Auerbach children.
It was hard work for my mother, keeping track of the Grobans and the Auerbachs, the Cohens and the Levys. All the children of my parents' many friends with their tennis tournaments and golf games, ski camps and music lessons, track meets and back-to-school nights, brilliant report cards, excellent table manners, good eye contact, firm handshakes.
*
I waited over a month for an appointment at University Health Services.
"Why are you coming in?" the scheduler asked when I called.
"To get birth control," I told her.
There was a pause on the other end of the line.
"You'll have to wait," the scheduler told me. "Birth control is not an emergency."
*
Every woman I knew at college in 1976 was trying not to get pregnant. If you got pregnant you would have to marry the baby's father and drop out of school. You would get fat. You would experience the crucible of childbirth, and then you would have to take care of a baby. You would humiliate your parents and shock your friends. You wouldn't finish college, go to graduate school, have a job, travel the world, be young.
One of my roommates took the pill, and kept her round plastic case with little blue capsules next to the telephone in our common room.
"So I'll remember to take it," she explained.
The pill made her gain weight, though, and gave her pimples.
"Try condoms," another friend suggested.
But our dates didn't always carry them, and it was an ordeal to buy them yourself from the smirking clerks at CVS.
"Get a diaphragm," my roommate, Wendy, told me.
"I haven't even had sex yet," I said.
"You will," she assured me.
*
For my appointment, I lay on the examining table, naked below the waist except for a thin blue paper sheet that covered my lap.
The doctor came in, brisk and frowning, tall and graying, followed by a quiet nurse who stood by my left shoulder.
"I understand you want to be fitted for a diaphragm," the doctor said, his voice tight and low.
"Diaphragms," he said, sitting on a wheeled stool and ducking his head between my knees, "are not a license for promiscuity."
"They are not," the doctor sat up again, "a guarantee against pregnancy."
He busied himself, briefly, in a drawer by the sink. Turning back to the table, he handed me my new diaphragm, round and white, pliant and rolled at the edges like the finger cots my high school math teacher wore to hand out exams.
"Insert this all the way inside the vagina," the doctor instructed, "until the cup fully seals the cervix." He stood behind the stool, folded his arms, and nodded at me to begin.
The doctor watched for some time, as I struggled to grasp and bend the silicone saucer, to guide it between my legs, to find the cervix he had told me to seal. Finally, he shook his head.
"You're going to need practice," the doctor said, and then walked out of the room.
*
My sister, Betsy, was born in Savannah, Georgia, when I was five years old, and her rapidly apparent disabilities dominated our family life. A very sick baby, then a turbulent and unhappy little girl, Betsy brought sorrow and concern into our home, fear and worry to my parents' faces.
Five years later, after we had moved to California, my mother told me she was pregnant again.
"What kind of baby will you have this time?" I asked.
"The kind that is either a girl or a boy," she said.
*
I watched my mother closely during this, her final pregnancy. We settled into the new house on Forest View in June, and she wore big sleeveless tops and moved slowly through the summer heat. I felt my mother's stomach when the baby tossed and turned, and I helped her roll Betsy's old crib into the bright yellow-checked room where the baby would sleep when she arrived.
When my mother went into labor one late August afternoon, she resisted going to the hospital.
"I can't stand all the poking and prodding they do," she said to my father.
I sat in my parents' bedroom and watched my mother in her struggles, my father coming and going from the room.
"Here comes another one," my mother would say, grasping her pillow as a contraction began, and breathing in fast, shallow gasps.
Eventually, my father insisted that my mother get in the car.
"He couldn't have been in too much of a hurry," my mother wryly told a friend a few weeks later, talking on our kitchen phone while I sat eating lunch and my new baby sister, Emily, napped in a cradle. "He stopped at Sears on the way to put air in the tires."
*
My boyfriend, Jed, lived in the neighboring freshman suite to mine in college. As Wendy had assured me, I did have sex, but not with my new diaphragm. I shoved it in the very back of my bureau drawer when I brought it home, and did not practice with it as the doctor had directed.
Instead, Jed and I used all the other ways we had heard of to not get pregnant. Rhythm and withdrawal, condoms and douches. We were busy with classes and friends, hockey games and movies, papers and exams.
It took me weeks to recognize that my period was late; to understand that the constant churning and gnawing in my abdomen wasn't hunger, that the underwire in my bra wasn't causing the soreness in my breasts.
"What are you here for?" asked the intake nurse at University Health Services.
"I think I have the flu," I told her.
*
The nurse listened to my symptoms, then handed me a small plastic cup.
"Pee in this," she said, but her voice was gentle.
"I cannot stay pregnant," I told Jed that night. "I cannot have a baby now."
The nurse had given me the name of a clinic in Brighton. I did not leave my dorm room during the week that I waited for my appointment there. I sat in my bed or at my desk, feeling my stomach roil and stir, feeling that my life and all its prospects had been checked, not to resume until my pregnancy ended. I heard students' voices in the halls, and from the street below my window, but I only talked to Jed, who brought me food and sat with me during the night.
Jed borrowed his father's old VW bus to drive me to Brighton, where the nurses greeted me kindly and quietly. They walked me inside, gave me a soft bed, wrapped me in blankets, put warm socks on my feet, stroked my hair, held my hand.
I woke up in a snug little room, where a gentle old doctor placed his hand on mine.
"How are you, dear?" he asked me.
It wasn't until I drank sweet juice from the cup held by a nurse that I realized my stomach no longer toiled and gnawed. In this kindly clinic, with the help of these tender healers, I had been liberated from motherhood.
*
"I need you to help with the baby," my mother said to me when Emily came home with her from the hospital. "I have four children, and a house to run."
I was delighted to be trusted and needed. I would give Emily her warm bottle in the morning before I left for the school bus. I would hold her and pat her back when she needed to burp or wanted company. I would change her diaper when my mother told me to.
The diapers were cotton, thick and white, and they had to be shaped a certain way around my sister's little legs and belly then attached by safety pins at her hips. My mother showed me how to put my palm between the baby's skin and the diaper so that if the pin went too far, it would poke me rather than Emily. But I was afraid of the pin, bad at sacrificing my palm for my little sister, and one time I stuck her. She cried out, angry and wounded, and my mother came rushing into the room, pushing me away from the changing table and grabbing at the baby.
"What do you think she is?" my mother asked, furious and hovering over Emily. "A pincushion?"
I looked at my baby sister as she lay on the table, a small dot of red blood bubbling up on her round little thigh.
*
I started dating Jim a year after college, after we saw each other at the wedding of mutual friends from college.
"I want to have children someday," he told me early on.
"Do you?" he asked.
"Sure," I said.
I didn't, though. Not really. I just wanted Jim.
*
I saw my friends' mothers during drop-off and pick-up at North School, at birthday parties and playdates, or sleepovers and track meets. None of them seemed to enjoy taking care of us.
Joan's mother had five children, and she was grumpy and political about it. She rolled her eyes as she cooked and cleaned, ironed and carpooled.
"I hate the patriarchy," she groused, handing us our tuna sandwiches.
Jill's mother spent most of her time in bed, her lower legs sausage-wrapped in Ace bandages and resting on pillows.
"Her ankles hurt," Jill told me, "because she had children."
Heidi's mother was blonde and remote, tall and severe.
"Snacking is a bad habit," she said if we asked for an afterschool treat.
Nancy's mother was independent and stern, with three loud sons who tried her patience.
"Girls," she would say when the boys teased or troubled us, "need to handle this sort of thing themselves."
*
My mother was the one all my friends wanted. She seemed younger and cooler than theirs. She was confiding. She listened to Carole King, and she liked to dance.
One eighth grade afternoon, my friends and I stood on the second-floor breezeway at Crocker School, looking down onto the parking lot a distance away. As we watched, my mother stepped out of her sedan in a startling maxi skirt and long, matching cape. A breeze was up, and the cape billowed franticly about her torso and curly head.
Jody laughed and pointed
"Who's that?" asked Jenny.
"I have no idea," I said, and turned back into my classroom.
*
After we got married, Jim and I moved to New York. We worked long hours, he in finance and I at the U.S Attorney's Office in Brooklyn, where we lived. We didn't have enough time to sleep, or shop for groceries or clean our apartment. We rarely went to bed at the same time during the week, and we were often too exhausted to go out on Saturday nights. We didn't have long talks or make big plans, and we certainly didn't think or talk about having children.
Until I woke up one day and wanted one. Very badly. Right Away.
"Now?" Jim asked.
"A switch flipped," I tried to explain.
A month later, I showed Jim the vertical blue line that emerged after I urinated on the stick from a home pregnancy test.
"Congratulations," he said.
*
When I presented myself at the gynecologist's office on Montague Street, the doctor congratulated me, too.
"How do you feel?" she asked.
"My stomach is churning," I said.
"Great," the doctor said. "The more symptoms the better."
"Go home," she instructed, "and come see me again in six weeks. Pregnancy is a long game."
That weekend, I bought What to Expect When You're Expecting, and began to forecast my baby's growth. In June, I thought, the baby will be one inch long. In August, I imagined, the baby will have fingers and toes. In September, I thought, I will have to buy bigger clothes. My stomach clenched and turned, my breasts were tender, mustard tasted bad, pizza was delicious. Jim called his parents, I told my friends.
When I sat on the toilet two mornings before my second doctor's appointment, a thin stream of brown blood poured into the bowl.
"Spotting is common in the first trimester," I read in What to Expect.
I waited as long as I could before using the bathroom later at the courthouse. This time, bright red blood spilled out, and stained the water in the bowl and the white paper lining I'd placed on the seat.
"It's common," the doctor explained to me that afternoon, "to lose a pregnancy in the first ten weeks."
*
Jim was away on a business trip.
"Don't interrupt him," my mother urged. "It will only upset him, and there's nothing he can do."
But I interrupted Jim anyway.
"I'm losing the baby," I told him over the phone.
"I love you," he said.
I interrupted my baby sister, too, who took the train to Brooklyn from her college in Poughkeepsie, and held my hand while the doctor performed the D&C.
*
"Did you always want four children?" I asked my mother many years later.
"I never thought about it," she said. "You, for example, were unplanned."
"We thought about terminating the pregnancy," my mother continued, "because your brother was already such a handful."
"How would you do that back then?" I asked, more curious than affronted.
"Your father was a doctor," she said, "and we knew people."
My father was working at the hospital the evening I was born.
"I had to push hard," my mother said, "and your nose was flattened when you came out."
"She's not too pretty," my father told my mother as they looked at me in the bassinet.
"Did you ever have an abortion?" I asked my mother.
"Once," she said, "after Emily was born."
"Was it upsetting?" I asked.
"No," she said. "Four children was enough."
*
I planned the trajectory for our second attempt at a baby. I could be pregnant in September, have the baby in June, take maternity leave in July and August.
"I feel like a sperm donor," Jim said.
"Just think of it as sex with a purpose," I told him.
This time it took a few months to get pregnant, but the symptoms were there. My stomach churned and my breasts felt bruised. My mouth was dry and I craved Rice Krispie treats.
When I woke up one morning without a stomachache, I called the doctor.
"Don't worry," she said. "It probably doesn't mean anything."
I miscarried the next day at work. When I walked across Cadman Plaza to the doctor's office, everyone else around me looked pregnant, the U.S. Marshal at the courthouse door, the agents getting out of squad cars parked at the curb, the nannies by the swing set in the park, the old lady looking at the names on the war memorial.
*
"My mother was very sweet to me," my mother told me, "but she was weak."
"How?"
"She didn't know how to say 'no' to me."
"Did you love her?" I asked.
"Very much," my mother told me, "but I didn't really respect her."
"Was she fun to be with?" I asked.
"Not fun," said my mother. "But she was always a lady."
*
Jim and I moved back to San Francisco before I tried to get pregnant again.
My new doctor prescribed Clomid.
"To stimulate your follicles," she said.
"I'm not taking drugs," I told her.
"Do you want a baby," she asked, "or a miscarriage?"
*
On Clomid, I got pregnant with a vengeance. My stomach stormed and surged, and my heart raced. I slept at my desk in the U.S. Attorney's Office, and the only food I could eat was from McDonald's until Rudy Orjales, who had the office next door, insisted I stop.
"It's bad for the baby," Rudy said, "and I can't stand the smell anymore."
I counted the days of my first trimester, anxious lest a symptom disappear, greedy for my expanding girth, irritable about time lost to miscarriages.
Jim worried, too, but not about the same things.
"Children are expensive," he said.
"Babies are a lot of work," he commented.
He was restless and often absent. He went on long runs, out with friends for dinner, for walks around the block.
"I need to fit it all in," he told me, "while I still have my independence."
*
My mother and her friends had a special way of talking to each other when their children were disappointing.
"It's as if calamity is even better than achievement," my exasperated mother told my father.
The daughter of close friends left her husband for another woman.
"They talk as if we should all want lesbians for daughters," my mother said.
The serially unemployed son of other friends moved back into his childhood bedroom.
"It's like they've waited their whole lives to have an adult son around to carry the groceries."
Children taking drugs or dropping out of school, losing jobs or losing spouses, moving too far away or moving too close to home, earning too little or spending too much, ignoring their parents or mishandling their own kids. The inevitable carnage of child-rearing was difficult to gloss, and even more difficult to bear.
"Are we who we think we are," my mother wondered aloud, "or are we as others see us?"
*
When I felt my baby stop moving at 35 weeks, Jim was at a conference in Carmel.
"Are you sure it's a good idea to leave now?" I asked before he drove away.
"I need to do these things while I can," he answered. "And I'm only two hours away if something happens."
"She looks all right," the doctor told me, passing the warm ultrasound wand over my belly, "but we should induce you today, tomorrow morning at the latest."
"My husband is out of town," I told her.
"Well, get him back here," she said.
*
When Betsy turned five, my parents sent her to the local public school. Betsy could not yet control her temper or speak in complete sentences. She couldn't count numbers or recite the alphabet. She didn't understand friendship or the social intricacies of a playground.  In 1968, though, there was no place else for her to get an education.
At first, my sister was teased at school. Then, she was shunned.
I would listen to my mother as she helped Betsy get dressed in the mornings.
"Be a good girl today," my mother said in a bright voice.
"Listen to the teachers."
"Don't hit the children."
At 3:00 every school day, my mother picked her exhausted and tearstained daughter up from the bus stop.
"Did you have a bad day?"
"Did someone take your lunch?"
"Did someone take your ball?
*
My strong and ambitious mother, my bold and competitive parent could not make Betsy better. She could not make her behave or learn, she could not make her attractive to other children or satisfied with her lot. Above all else, she could not ease my sister's deep and persistent unhappiness.
"It's terrible when your child is in pain," my mother told me later, long after my parents sent Betsy away to school in Southern California, where the nuns at St. Vincent's taught her to cook for herself and sew, to say please and thank you when others would expect it.
"When your child suffers," my mother said, "you suffer."
*
Jim arrived at the hospital from Carmel in the early evening, just as the doctor stopped by my room on her rounds.
"We'll induce tomorrow morning," the doctor told us.
"Okay," Jim said, but he was looking away from us, at the little metal box that pulsed above my right shoulder and monitored the baby's heartbeat. The doctor looked, too.
"120," the green number in the box had read when the doctor walked in. Now, the number was "80." In the few seconds that we watched together it dropped to "65."
"Actually," the doctor said, "the baby needs to come out right now."
"What?" I heard Jim say, as I was suddenly engulfed by arms and needles and masks and machines.
"Wait!" He called out after the doctor, who ran alongside a gurney that raced me down a corridor and into an operating room.
And then I was out.
*
For a few months in seventh grade, I lost my friends. Perhaps because I didn't call them enough, or we all liked the same boy, or I was dismissive of their needs, or I was impatient with their jokes, I came to school one morning and they would not speak to me.
I was stunned by the silence that greeted me on that and the days that followed, mortified by the wall of shoulders that turned to me if I approached my old group on the blacktop or in the cafeteria. I had never been widely disliked, and I was unskilled at negotiating the barbs and cruelties that came my way. My stomach ached all day, and I shivered and suffered at school.
"They're all against me," I told my mother, that first afternoon.
My mother was often skeptical of me, holding me to account and suspecting my complicity on the rare occasion that I was party to misbehavior. This time, though, she did not press me to explain myself. She did not discount my misery.
Instead, she met me at our door each day when I returned from school. She packed me daily lunch bags. She welcomed the new friends I invited to our home for dinner or a sleepover. She drove me to and from afterschool activities. She was present.
*
Jim was sitting behind my hospital bed, his forehead pressed to mine, when I woke up the first time.
"Is she okay?" I asked.
"Yes," he said, "and we can name her whatever you want."
I slept again and woke, slept and woke. I had trouble thinking through the anesthesia, thinking past the moment. I felt an odd diffidence, a confusing reluctance to no longer be pregnant, to look ahead of me, to actually have the baby I had so desperately wanted.
When I woke again the next morning, Jim and my parents were in the room. My mother held a paper cup for me to sip cold water through a straw. My father and Jim chatted in low, confiding voices.
"Do you want to see your daughter?" a nurse asked, smiling through my open door.
"Maybe later," I told her; Jim and my parents stared.
*
"I'll bring her now," said the nurse still smiling. "It's time for you to hold her."
She wheeled my tiny daughter into the room in a high, clear bassinet, then handed her to me, tightly wrapped in a white and teal hospital blanket, a white knit cap covering her head.
I looked at my daughter for a long first time, although she did not then look at me. Her eyes were closed against the curve of her cheeks.  Her hands were tucked under her chin, thumbs touching fingers, which were long and elegant, softly flexed and quiet. Her nose was rounded at the tip, her mouth closed, her lips turned down in a quiet moue.
"How could I live without her?" I thought.
I looked up.
"You're in love," my mother said.
"Yes," I said, breathing in, "I am."
Image: By Matthew Hoffman, from Unsplash, licensed under CC 2.0.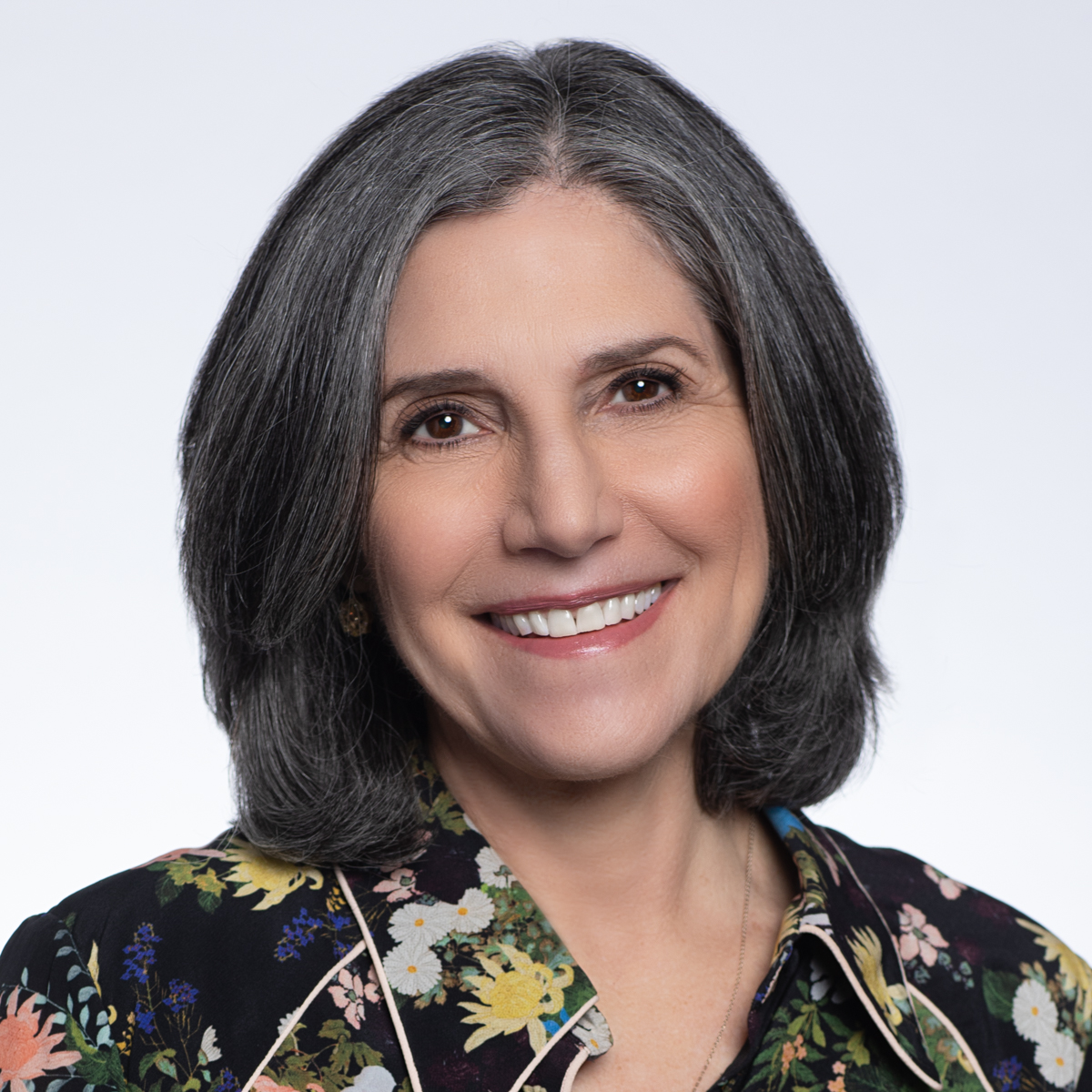 Latest posts by Anne Kenner
(see all)