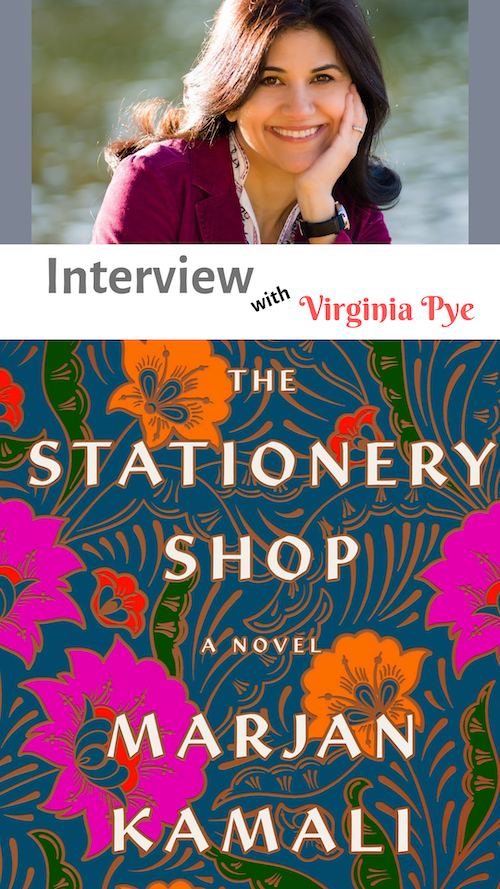 This month Virginia Pye, our Special Projects Editor, interviewed Marjan Kamali about her writing process and how to tell stories of displacement and immigration.
Marjan, author of the forthcoming novel The Stationery Shop (June 2019) and Together Tea (2013), is originally from Iran, but has lived in seven countries. "The idea of home as a physical region," Kamali says, "has always been at once a highly desirable and impossible concept for me…. I'm fascinated by the idea of home, why it matters, where it ends up being (for my characters it's rarely a place). "
The full interview is posted at our Patreon site; quarterly interviews with authors are a benefit we offer to our patrons. Support us for as little as $2 a month (or, better, subscribe at $3 a month and get every print issue the moment it comes out), and access can be yours!
Learn More

Latest posts by Virginia Pye
(see all)