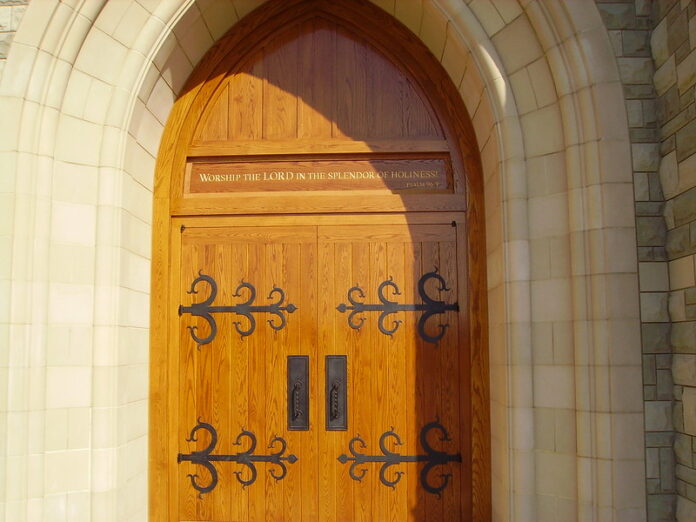 Dear Nashville, my hometown,
Covenant Presbyterian in Nashville is my family's church. It sits on a hill in a leafy residential part of town, its stone façade and spires reaching high into the clouds. The building is relatively new, but it is reminiscent of much older tributes to a higher being, and great care was taken with its design and construction.
Covenant is more than its shell, it is a place where people gather to worship, to learn, to celebrate milestones, and to heal from grief. It is a collection of people, flawed, yes, as humans are, but good, caring people who strive to live lives that are guided by a purpose.
I've walked the halls of Covenant many times with my family. Each time I enter the place I am greeted by friendly faces, whether church members welcome me as someone they have never met or recognize me from my younger years.
Some of my favorite memories are singing Christmas hymns from the balcony while keeping an eye over my wiggling children. When I finally set them free after a long service, I watched them run wild with their cousins on the grassy lawn.
Most of my memories there are happy, some, the happiest, like the first large gathering after Covid for my niece's wedding.
But a church also holds a place for grieving as we inevitably experience challenging times in our lives. I sat in the front pews at Covenant for my mother's funeral service. My mother spent time in service at Covenant or its sister churches, mentoring young women, leading Sunday school classes with my father, working with families in need, and particularly loved befriending the spouses of new pastors who joined the church, knowing how much they appreciated being included in the community. She had no less than three ministers speaking for her at her final service, as if each of them were trying to prove they knew her best.
I wept as my brother's wife and children stood on the steps in front of the altar and sang the most beautiful a cappella rendition of When Peace, Like a River. I don't think anyone made it through the repeating chorus of "It is well with my soul" unmoved.
Today, my soul isn't well.
I am grieving alongside the entire Nashville community as we reel from the horrific shooting at the Covenant School. Now this place of refuge from the world has taken on a new history. Now the halls hold tragedy and violence. A betrayal never expected in a school, or a sacred space.
Now I have new images in my mind of the body camera footage of first responders charging past classroom doors, children's cubbies, and artwork on the walls with the cold black metal of their weapons poised to shoot, taking one more life and protecting others.
Gunfire and broken glass replace the sounds of children's laughter and voices joined in song.
Now each time I drive down Hillsboro Road I will see the images of young children desperately scrambling from thick trees and across four lanes of traffic. They ran in an attempt to escape horrors they will live with for the rest of their lives on a road I have driven so many times I could do it with my eyes closed.
But my eyes are wide open. Nashville, I see your pain and heartache. I see your stubborn pride. I know it well; I've got a heavy dose of it myself. I see the fear that makes you hoard the very guns that caused this pain. The only thing that heals fear is love. It's there for us if we look for it. We will find it in each other, even those we most vehemently disagree with.
There is so much anger in the world right now, so much us versus them, so much hatred of people who are different, who we don't understand. Aren't you tired from all of the vitriol? Can't we lay down our weapons and focus on the things that we all have in common? We all want the freedom to live in harmony and prosperity. Can our communities work together to draw up a peace treaty? If our leaders won't do the work, we can start it from the ground up. I am asking you to start talking about compromise. With anyone and everyone you know. We can do this.
And to our leaders, particularly those in Tennessee, particularly Senator Marsha Blackburn, a family friend who my mother eagerly supported in the early days of her career, I know the tragedy at Covenant must have affected you too. I know you have children and grandchildren that you love and want to keep safe. Please, let this be enough. Search your hearts and reconsider your positions on gun safety and your fundraising sources.
The policies that Tennessee has put into place over the last two decades have left the state with dismal statistics, ranked among the lowest in resources for mental healthcare according to the Tennessee Commission on Children and Youth and highest in gun deaths according to the CDC. With these priorities, more tragedy is inevitable.
We can start with the easy things that nearly everyone agrees on: red flag laws, expanded background checks, raising the legal age, mandatory waiting periods. This is what you can tell the children you are doing for them. Because right now, you have failed them. We have failed them, and they are hurting. Of all the things we can't change, don't let this be it.
If you are the praying kind, share my prayer. Please, God. Let this be enough. Let us not keep spilling the blood of innocents for our own selfish interests. Please let all of us use our voices to say no more.
It is never too late to change course. This isn't the kind of Nashville we want or the world that we want. Let our children be children, let our children be free of this fear, let our children run across grassy lawns, wild and free in their minds and their hearts. We owe this to them.
Image: Church Door, Covenant Presbyterian Church, Nashville, Tennessee by Brian, licensed under CC 2.0.
¹According to political donations tracker Open Secrets, Marsha Blackburn has received over 1.3 million dollars in donations from the NRA.
Latest posts by Aime Card
(see all)