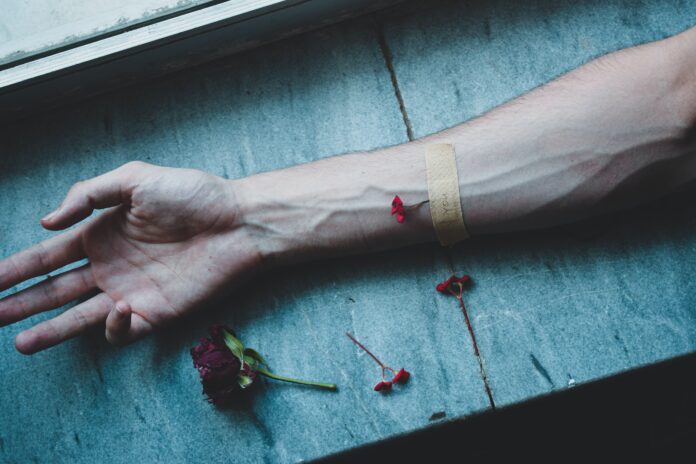 Your cane, splintered, hanging on a hook
on the wall. Append another fetish to the
fridge with a magnet. Put another fetish
in a frame beneath the lamplight
muddy & transitional. Another testament
we endure solemnity, too soon but often longer
than you'd wanted
The cross, hanging on your door, is torture
like a bandaid. Torture is a talisman, homespun, a judgement
somehow, eye level with every visitor
My orgasm is a bandaid for mourning
A practiced moaning, rite
to & from eternity. Here I dreamt of you last night:
a distorted repetition of my youth. You, alive,
not recognizing me in the freezer aisle
furious with the world, unable to unclench your jaw to speak,
a straying, curious mylar balloon
tied around your neck. This is the cheapest futon you could find, I remember
There was vomit on the carpet the night we found you.
There is new paint partially done in the room now
Vacant, a pentimento to be forgotten by
sale & more death I suppose. & Here
I checked the kitchen before dawn. To see
You're not glistening red anymore. Your habit for vaseline,
a sole remainder in the bathroom drawer.
You were blue in the face, I saw you leave like that
I saw you in a dream, the same only for your limping
like too many years. How I remember you
The missing voice & all
Hollowing across a listing price
a state line soon, a fracture
Image by Amin Moshrefi on Unsplash, licensed under CC.2.0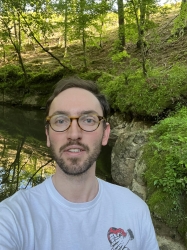 Latest posts by R. Sam Ross
(see all)