I chewed on his suggestion, a crunchy
walnut fresh to me. His advice quick:
don't hug adjectives, less description,
no more words! Come to bed with me.
Even the coffee cup, gilded, only quarter full,
half a bagel quickly devoured. No jam, cream,
or cheese. Come upstairs. I'll show you!
I'll serve all the adverbs you ever need!
I lingered at the worn kitchen table,
knew I have known impatient men all my life.
I took another grape, bit it in half, peeled it,
slowly, with my teeth, spit the pits into the palm
of my hand and walked out the door.
His golden mirror naked in the street.


Click here to read Gunilla Kester on the origin of the poem.
Image: photo by Laura Chouette on Unsplash, licensed under CC 2.0.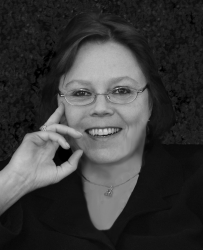 Latest posts by Gunilla Kester
(see all)