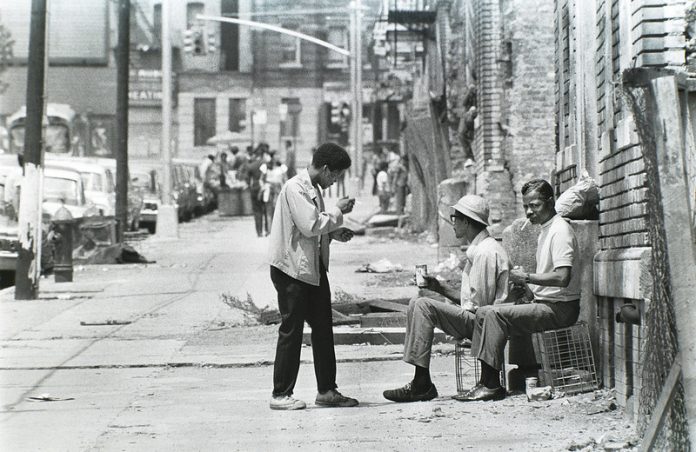 From childhood, on Pitkin and Easton Avenue, I have not been
As others were: I have not seen—
Portals eclipsed by the clamor of the boulevard, a wet season brings
In and washes all who lie Face Down Hands Up. No common spring
But a dog barking, and brushfoot nymphalid butterflies left untaken
From the cracks in Brownsville's streets. What carried what awakened
In the ground-dirt, where Face Down Hands Up, at the same tone
Performs the sunlight, performs the 15 police car Burletta per musica — I alone —
Then, in unconscious crescendo, the unison of municipal trees, in the dawn
The stormy night heaved the yellow-taped lines, the lifeless chalk-drawn
Scratching every depth of a family noted and quickly eating brunch to ID, ill
From portals of new seasons of violence, the pastoral remains still
In me — without being overly-performative binds in me still
From the torrent of mass policing, the torrent of Right(eous), a fountain
Like urgency, like the migration of brushfoot butterflies, up mountains
From West Virginia North to Brownsville, Brooklyn, and rolled
Around the sunlight, swerved with never-ending crime, a gold
Like a tint on a Chevrolet passing the local playground, lighting up inside the sky,
As all passes me by, where is the music, where is the sign, Face Down Hands Up
And the cloud that took the form of a dry season —
Sensually teases us like Heaven (if ever blue)
There is a demon in full view –
I rise and put my hands down and stand up. Bathed by new pre-torrential light.
Image: "Brownsville, Brooklyn NY, 1972" by Winston J. Vargas, licensed under CC 2.0.