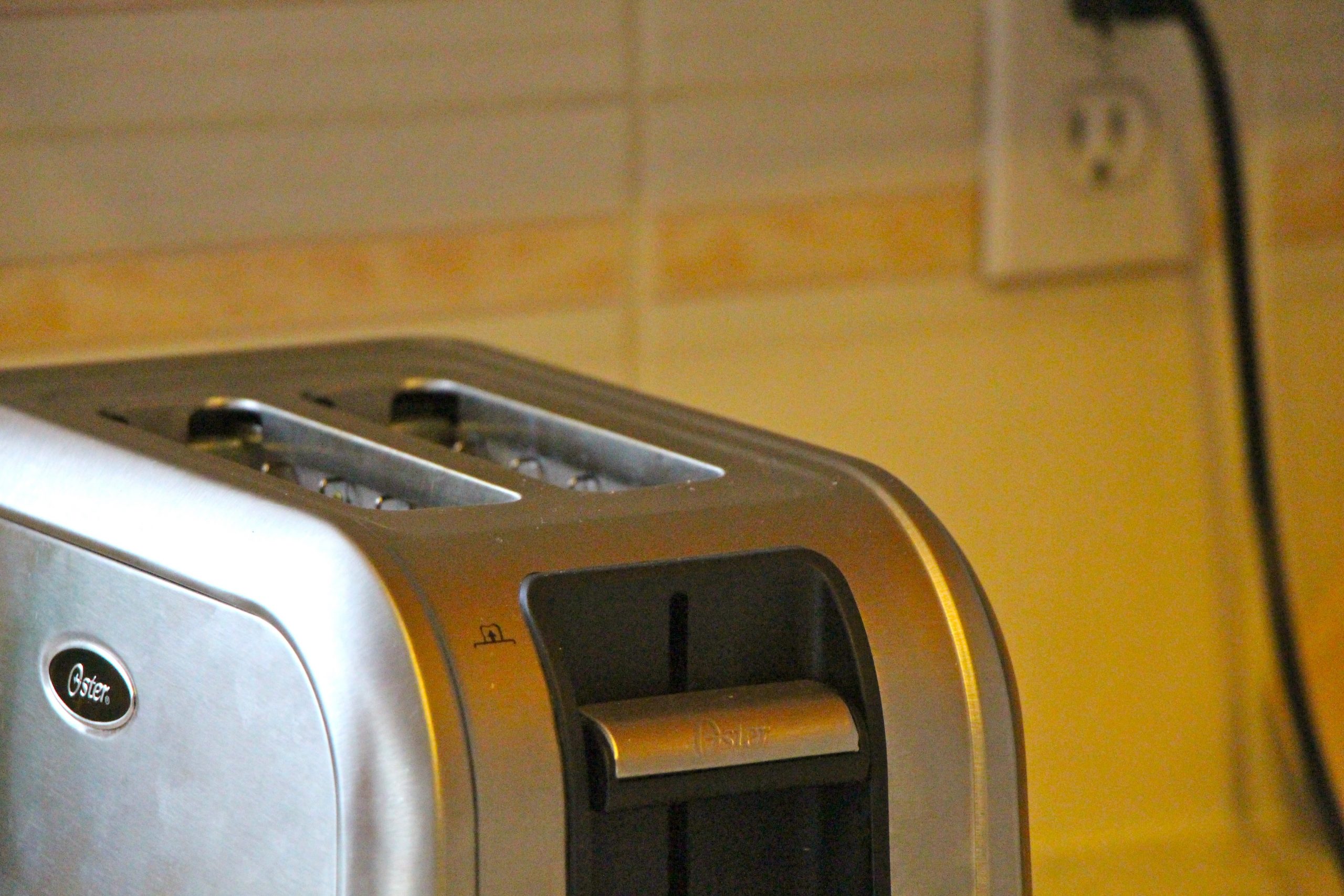 On Tuesday the latch knob hurtles off the toaster,
startles me, small silver bullet of the morning.
On Wednesday, pressing down the lever,
I flinch and take a half step back.
On Thursday, we can only use the right side.
The sunken toast in the left unit cools
and shrinks back to bread, flakes off
on the knife dipping down to draw it up.
On Friday, the "warm" setting
sears my store-brand slice to cinders.
The first foible was funny, our kitchen fable,
but soon we're fixed to new formations:
making the kids' breakfast one slice at a time,
leaning on the lever at arms' length,
wondering out loud whether these things
are even made to be repaired
or if we'll just keep living around them.
Image: "Toaster Wars" by JMacPherson, licensed under CC 2.0.
Latest posts by Meg Yardley
(see all)