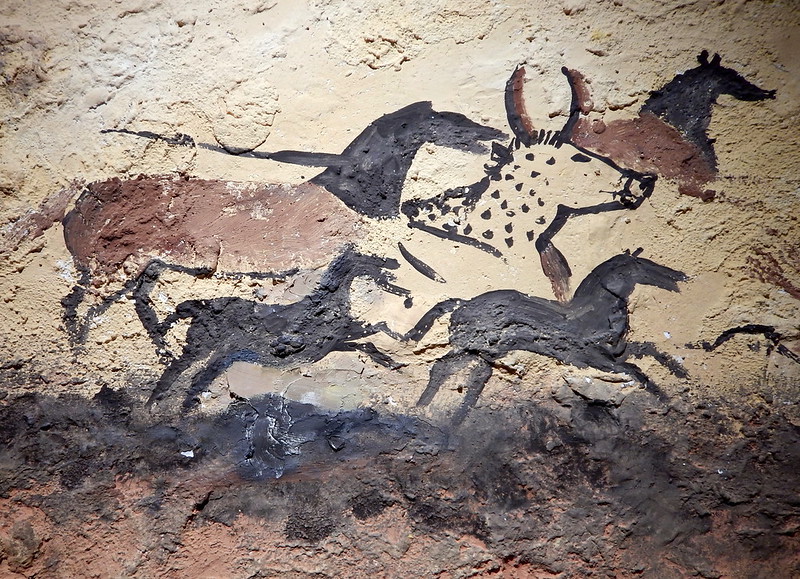 We sandbag the ventricle leak of ancient light
to restore haloes to the right objects –freezers, turn signals,
microwaves.
Everything is early, spry with milt, the delicate climate
of arrival, draughts of air so narrow our ears fold back
their sounds. Comb-over psalms smelt muzzles
from the overlap of horse heads. Music can't
caress itself by these long-playing lassoes.
Contour before line, overtones before the molten bell
of an opening. We are sphinx-cubs in our hiding places.
The sky on our skin still unhewn,
our scribbled brochures of lightning.
Without provisions, a more vulnerable hibernation,
a species liable to generic dreams.Then thrash
and release, the fan of land-locked arms. Quick
lime sparks each loaded
cloud or brush.
Anyone can draw a blue bead
on the G.P.S. –forking river for the vector home,
or carve a new nipple
for the salt lick continent.
Image: left wall of the hall of bulls by Mike Beauregard, licensed under CC 2.0.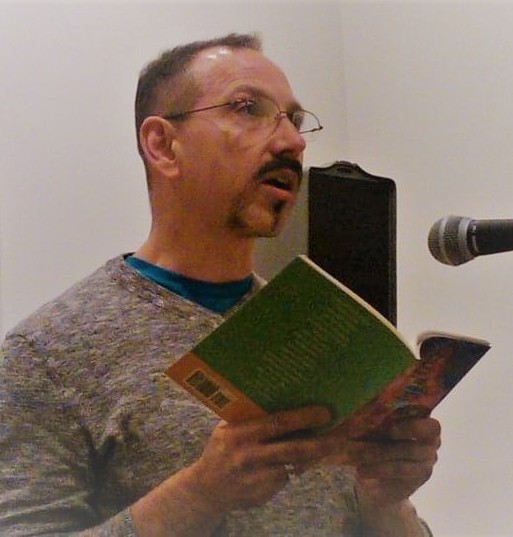 Latest posts by Judson Evans
(see all)