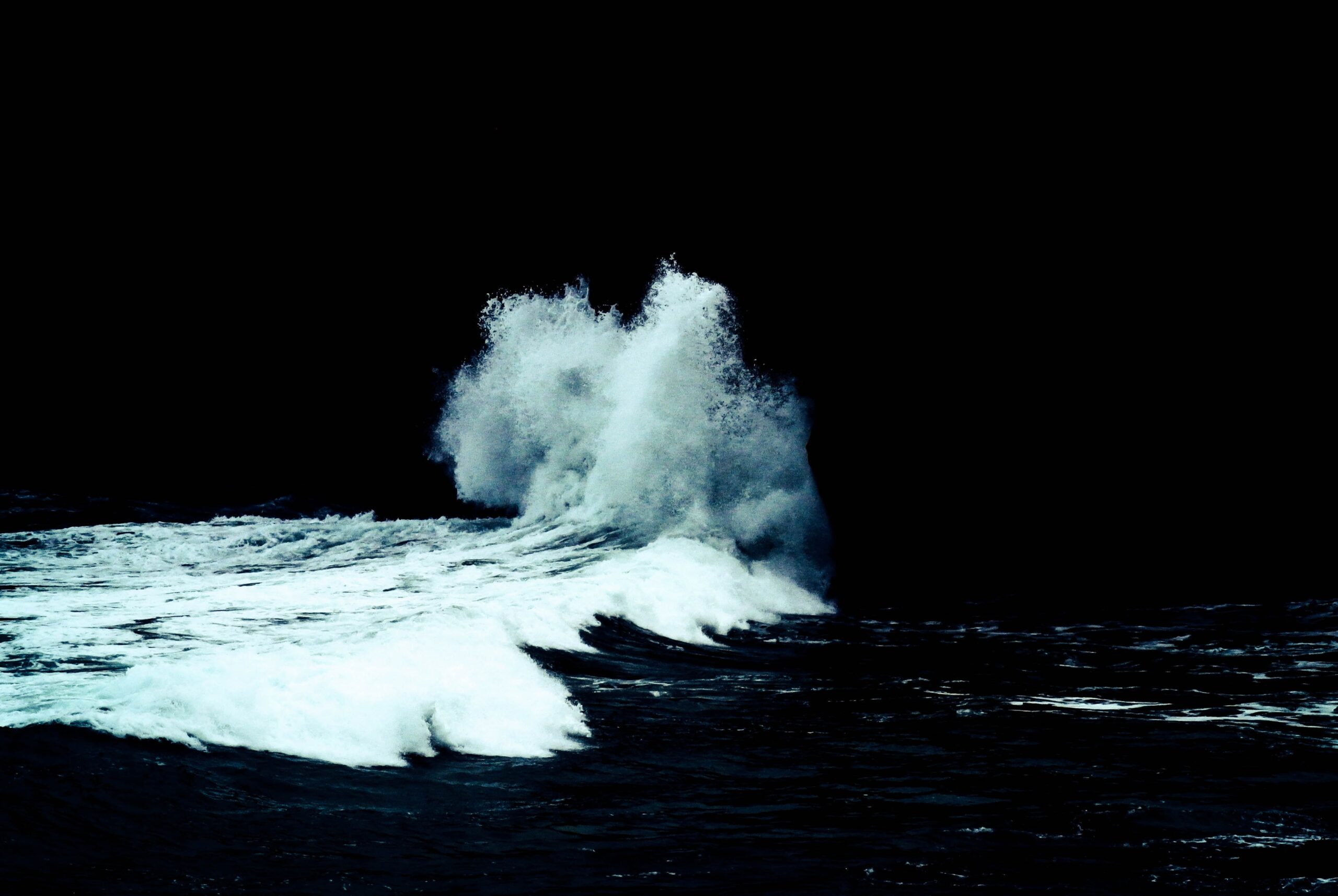 Tonight the harbor is the sea: waves
thunder, detonate on rocks, slosh
over the seawall. The glaring moon
has dissolved the stars.
Few others are out, it is so cold.
If I walk to the end of the pier
in this eye-watering wind, boards shuddering
under me, might I find what to say
to my friends, mourning their daughter?
If this night has any advice,
it's in a language I don't understand.
My children are alive and healthy.
How can my words not hurt?
The question is a cloud of breath.
Image: Photo by Aleks Dahlberg on Unsplash, licensed under CC 2.0.
Latest posts by Richard Hoffman
(see all)