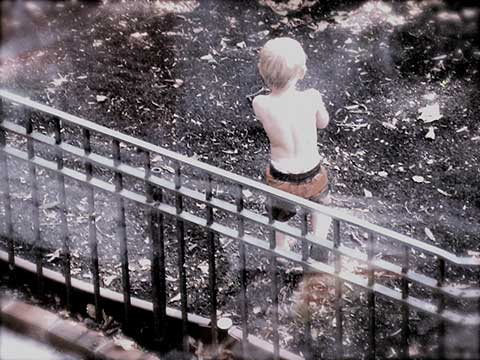 I watch crime shows from Norway and Sweden.
Wallander and Salamander and others with names I can't pronounce.
I watch crime shows from England with American actors.
There are guys who hang out in dark corners and women police detectives
who talk about one night stands
and hang out in closets.
Then, there are killers who seem like nice guys
with sons and daughters that go to fancy schools
and live in apartments by the sea.
It's easy to love them all
and hate them all.
The thing about being a teacher
is that you don't hate your students
when Light In August is open to the first page
and you get to talk about Hip-Hop
in Faulkner's diction.
Then, when you get to have them write Hip-Hop
that isn't Faulkner's diction,
it's impossible to do anything but love them.
If Faulkner was a character actor in Wallander he would have been an old man
who lived in the tall grass.
The point is there is mystery in the woman's heart
who strides the stroller down the street.
When she gets to the playground,
puts her baby in the babyswing, and looks up at the sky
wondering how her life got to be so crowded
with selflessness
that all she wants to do is cry.
I know this.  All I want to do is cry.
I am that woman in the playground sandbox
with my children getting sand in our eyes.
We love it together and then they get to go to summer camp and play with glue
and watch television.
I watch crime shows in mystery hours about mysterious shadows
to stave off the mystery in my heart
that collides with the mystery in the world.
There are no ghosts in my house but they talk to me anyway.
Click here to read Matthew Lippman on the origin of the poem.
Photo:  "Ghostly Childhood" by Alyssa Miller; licensed under CC BY 2.0
Latest posts by Matthew Lippman
(see all)