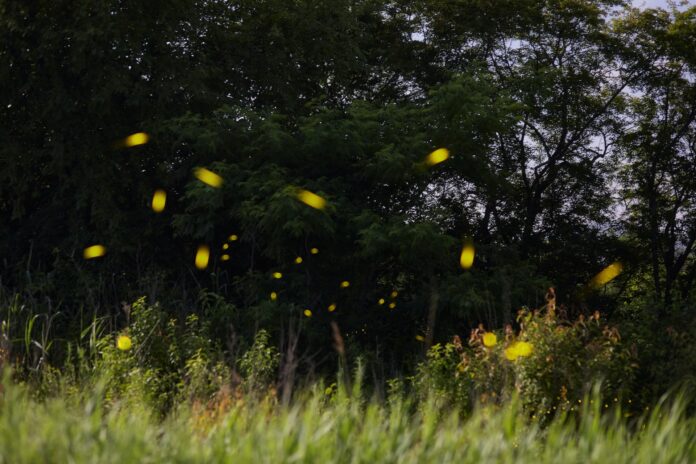 From the salt marsh
a second twilight was raised
orange and pomegranate
over the neighborhood.
At the window—fireflies!
My daughter ran to catch them
in a pickle jar. They fell
yellow and pink, blinking at the lip
of the glass and fading inside.
She giggled and spun and lifted up
the jar like her own personal moon.
But when she turned back,
her face and hands were pocked,
her blue dress streaked with gray.
Not fireflies at all but ash
from a burning wildfire
some miles away. Our neighbor
stood out beside the ceramic donkey
in his front yard, watering his own roof
under the white grin of a surgical mask.
His spray, caught in the wind, arched
over us, dusting our bare heads
while my daughter cried for
the daylight dying in her arms.
Image: photo by Tengyart on Unsplash, licensed under CC 2.0.
Latest posts by Daniel E. Pritchard
(see all)