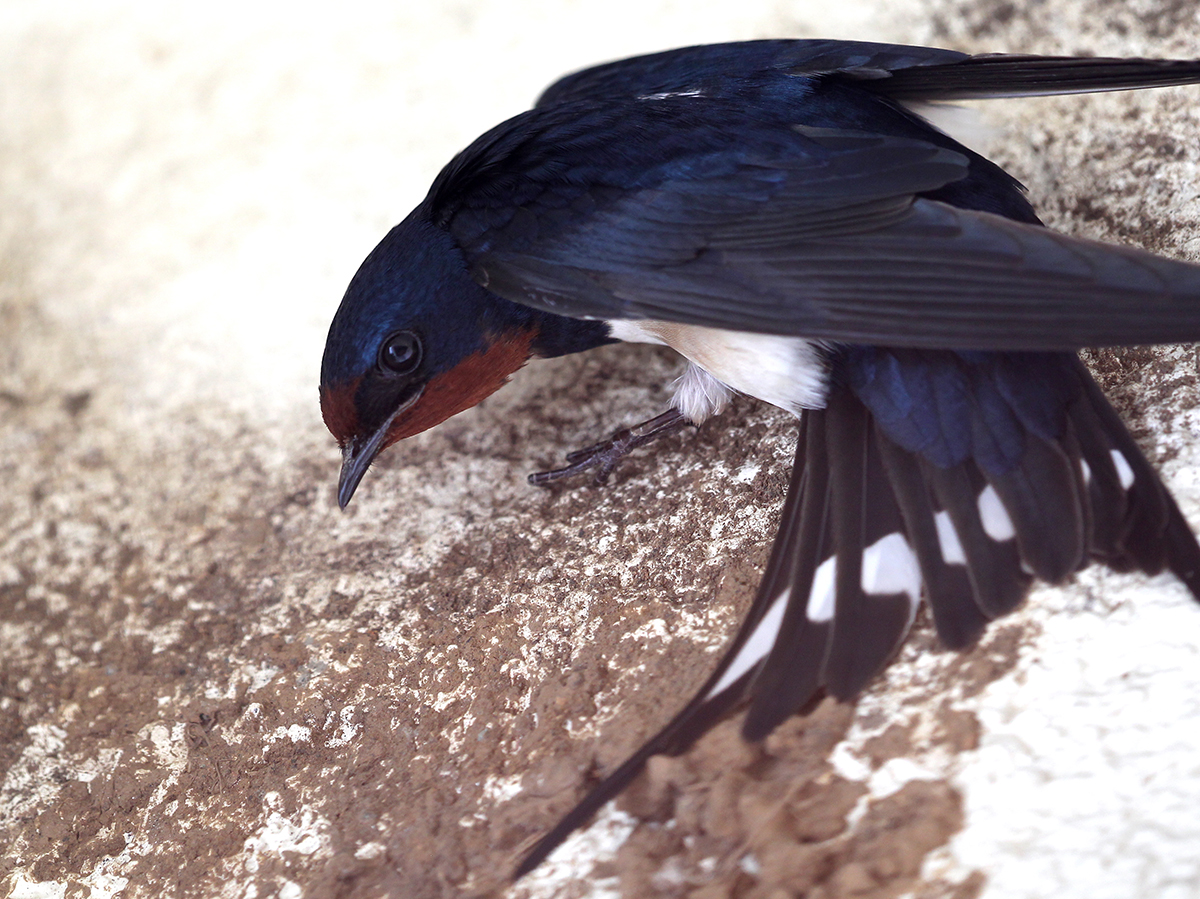 In the red dirt of the front walk
a whiptail claws a cave
for shelter from the sun.
Inside, she faces out; her wide
mouth shapes a smile. Yes, I
anthropomorphize. What of it?
In the planter a clay statue
of Saint Francis stands amid
snapdragons. A crust of bird shit
streaks between his shoulders.
How fitting. Once, a pigeon shit
on my father's bald head. He winced
and wiped. It's good luck, he said,
to be shit on by a bird. In two years
he would be dead. In the hummingbird
feeder, an island of ants floats in sugar
water, site of their gluttonous sweet
death. This morning brought word
of a famous man's suicide, and
I sought escape outside.
Last night I sat on this same porch
as twilight crossed the sky. At 8:45
the barn swallow returned to roost
for the fourth night in a row, one
minute later than the night before
and time enough for me to grow
anxious with waiting. I said hello
and called her sweetheart. She puffed
and huddled on the narrow ledge
beneath the eaves. I wondered why
she had no mate. Too young or old?
Unlucky? Content to spend her nights
alone? These and other questions have
no answer. But evening will find me
here again, seeking her companionship
and reprieve. And when she tucks
her head into her wing, I'll give thanks
for her dear life and mine— for all of life,
worth holding on for. In our shared
darkness, the first stars flicker, faint.
Image: "Barn swallow hang wall" by Katsura Miyamoto, licensed under CC 2.0.