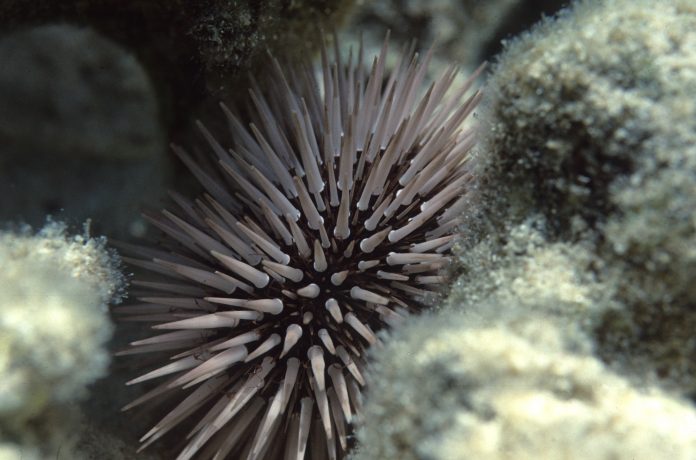 In the beginning there was no name for the soft slippery thing
inside me — but it demanded to be held. Like a child
that could not be born it snared my first and last thoughts
each day. Soft belly under a sea urchin spine. We hunted
the ocean floor: +++inseparable.
Anger arrived with each new symptom: a tiny pearl for each grain
tucked beneath a joint. When I was not looking
they melted into saltwater and became
one big, briny drowning risk.
Strong riptide: do not swim.
It lived there — deep behind my eyes, until the last
doctor scooped it out into my hands and bid me
+++++++++++examine it.
It squirmed and squealed, that little disease
of mine, until I could not bear to hold
it anymore, and together we fled back into
the skin we both call home.
Image: By NOAA on Unsplash, licensed under CC 2.0.