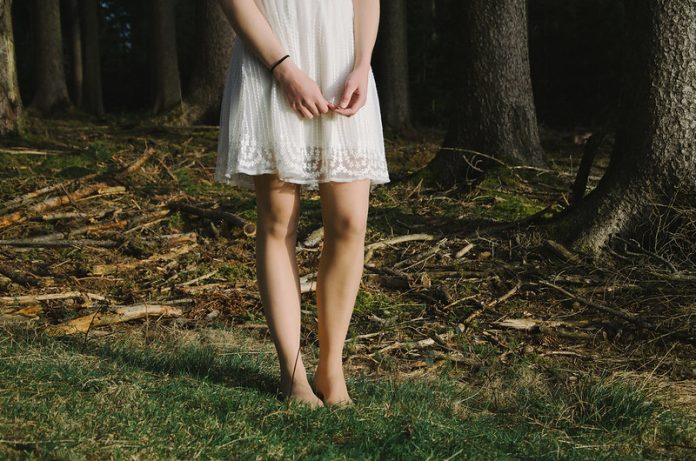 When I asked you to take off
+++++your neon orange trucker hat
to sit for a photo between two trees,
+++++I did feel embarrassed for you,
awkward to have tasked myself
+++++with slightly undressing a friend.
I could tell by your open mouth
+++++that you were genuinely distracted,
awaiting the first shot. Your sundress
+++++pooled around your knees in the grass,
and you poked at ants.
+++++It didn't suit you,
posing, or being posed.
+++++Everything, your expression said,
was out of place,
+++++was not itself, was fragile
against sturdy oak trunks.
+++++It was a lie.
Exactly what I wanted
+++++to capture.
Image: Public domain, Female in white dress standing on grass, Unsplash, licensed under CC 2.0.