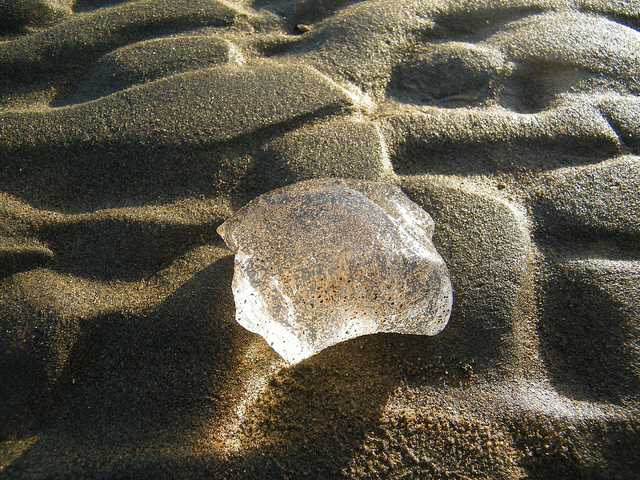 For Daneen Bergland
How is your heart? How is your hallux?
How is your inner sea horse?
How is your breathing? How is your ending?
What dust has your faded green rag picked up?
Everything's fine here. Like, hi. Like, hello.
Like, hey, we need to get together.
So how grows the chervil? How are the snails
in the clearing where you once grew potatoes?
How is your mother? How is your father?
How much longer can your hangnail hold on?
How is your daughter, who combs the curls
of pink little ponies and stones them to death?
How is the fruit rotting into wine in your basement?
How much meat have you managed to can?
How is the spiders' meditation retreat on the shelf
reserved for authors whose last names start with "Q"?
Do they chant, "Shanti, shanti, shanti, aum"
as the universal vacuum breathes them in?
Hi! Hi! Hello! I send you my love from paradise.
The water's fine. Why don't you join me?
I drowned a man in me, and today the tides
are unanimous in their stinging debris: the broken glass,
the gassy blobs of man o' wars scribbling their blue
signatures, the bees weighed down with salty wings.
I held him down, and he mouthed fine, fine.
He's grateful to float face down in the left atrium
of my spacious heart, beating for you, like a flipper
slapping at the water's surface: Life is so, so, so, so
beautiful: the whales' flocculent dumps float like
clouds reflecting the clouds until they dissipate.
Photo: "Jelly Wasteland" by Michael Zimmer; licensed under CC BY 2.0

Click here to read Janine Oshiro on the origin of the poem.

Latest posts by Janine Oshiro
(see all)