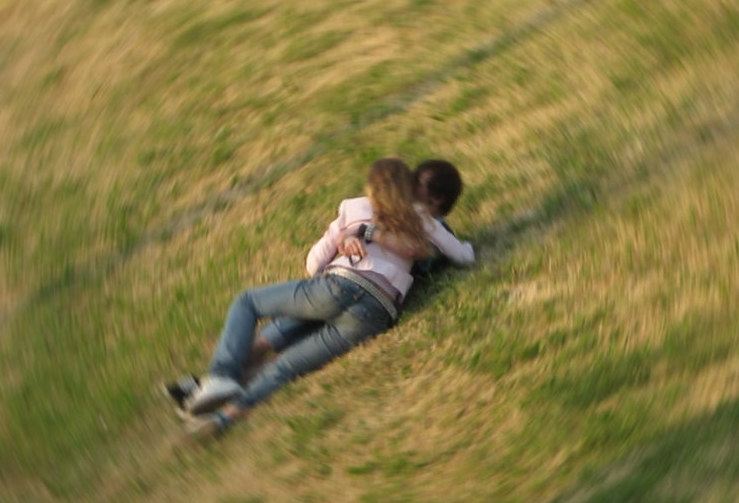 He uses your full first name
right from the start, and you let him
because neither of you intends to stay:
he'll go home and so will you,
and July persists, and you let him
because you secretly enjoy it,
the dactylic song he sings
when asking you a question, your name
in his mouth for an extra two beats. You ask
one day what it is that draws him
to you. You are—he quiets, commits himself
to this: he tells you you are nice and easy
and good. Good.
It itches. It smells
like Lysol. It lands on you
and lands on you not like a feather
leaving a wing and reaching the pavement
but like the prow of a ship pushing
into the sand, like the face
of a hammer coming down
to the nail. You let him call you
what he liked because everything
was green and thriving in the heat,
because you had assumed you wanted
only to be worth repeating.
Image: By B1ackmice, licensed under CC 2.0.