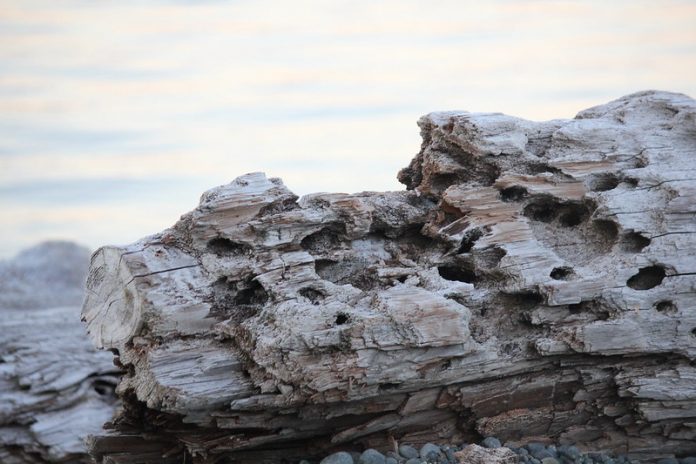 driftwood cast upon the sea's lashing,
slips through the fingers of waves,
colonized by gribbles, riddled with
pinholes from shipworms, hoppers,
wood piddocks home/dinners, dressed
in brine at the wrackline—a woman
tosses driftwood into a pile of dunnage,
salvage bound for the old port dock.
On the dock, a man finds driftwood,
sun-baked, salt-smooth, the size of
a long-bone. Like Odin, he commands
the wood to: Cavort. Frolic. Frisk About.
The man's lover strokes the wood's scars,
whorls, burled knots, deep striations in
chalk, wood ash, tinge of smoke,
singed quill feather gray. At her shop,
she twists lady orchids around the wood,
rhythms yellow petals' into a dancing vine.
Drift, drift, drifting out of itself—I stare
in the shop window, my reflection shifts.
It's low tide. Waves fall & bloom what floats,
That sparkler. Earth's flint catching my breath.
Image: "Driftwood" by Terri Bateman, licensed under CC 2.0.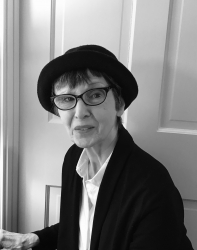 Latest posts by Vivian Eyre
(see all)