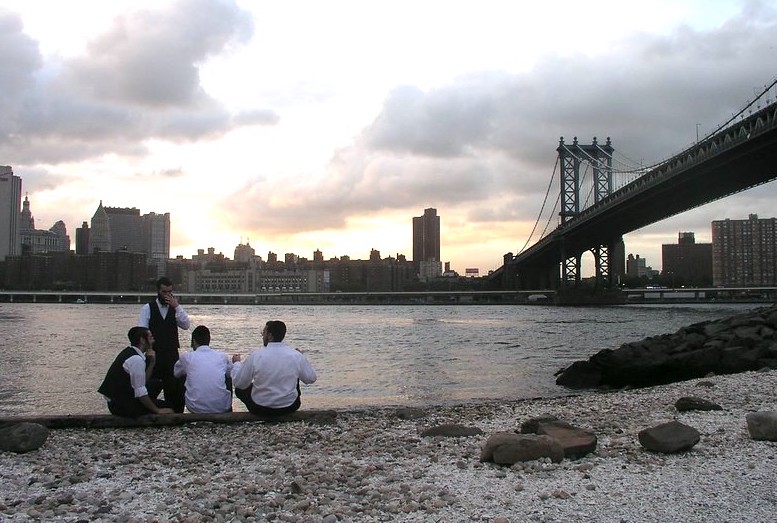 This morning's news comes as relentlessly
as it has for weeks, and today I watch
as Hasidic Jews bury their dead
by the hundreds in Brooklyn, rabbis
sitting Shiva via Zoom, young men
maneuvering box after box into ground.
Meanwhile the radishes in my garden
unfold under soil, the rhubarb stretches out,
now the weeds are thinned. Sometimes, I think
this will be a good year for tomatoes, apple
trees just budding pink. I see the red flash
of the downy woodpecker, and how
the rim of an eye changes everything
when we mourn. Dear world, I love you.
I never knew how much I missed
my dead until I met them in a photograph,
learned how, in May of 1942, their lives stopped
at railroad's end. Today pandemic rages.
Today the men bury their dead all day long,
and on into the next, Kaddish woven with sleep
until all are entwined, living and dead. Today
I sow old seeds, pray my loved ones remain
safe from sickness. We have nothing but time now
the virus spikes widely, not particular
about who it crowns. Dear history, some days
I almost forgive you. Dear world, you break me
again, again. Again.
Image: "Hassidim, Manhattan Bridge, 2004" by alex756, licensed under CC 2.0.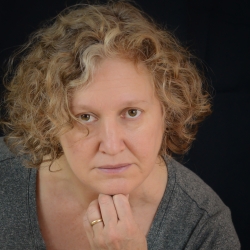 Latest posts by Ronda Broatch
(see all)