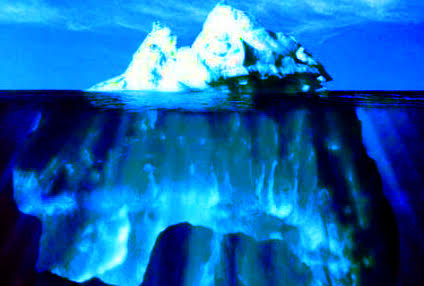 Loose Lips Lift All Slips
It wasn't so long ago
and then it was. Sliding
till you hit false bottom,
wrestling metaphor for
sleep. It wasn't so long
and then it was. I'd
keep saying it but
I know you heard me,
even when you didn't.
Freudian Slap
An old man's best friend
is the past. Aggrievement's
not the end of politics
but a point of contact.
Solidarity of sleights
slips into crystal nights
as compulsory illiberalism's
hypnopompous ardour sours
in the mind's preternatural
larder. Everyday can't be
yesterday since tomorrow is
over before today is done.
You can decide what you
will do but not what you'
ll want. Fade out
to the sounds of Shak
Shuka and his Israel/Palestine
Arkestra, coming to you
from the Cosmogonic Ballroom
in midtown Manhattan.
The Gift Outright
You break it
you bought into
it. We were
the fire before
the fire was
ours. Now it's
theirs. There is
no hope greater
than despair &
despair is no
hope at all.
True North Is Just South of Here
North of the north pole
South of desire
I found my love
Lone and grey
Sailing for the morrow.
"How far is that?"
I asked, despaired
But she'd not tell
Not even to wind's
whispering spells.
Though flash of
Cosmos was in our
Sights, we'd little hope
Prolong the night.
Little hope but lots
Of whines, living already
On leveraged time.
Little hope and plenty
Of rime, here in a
Muddled middle
Piping signs.
Image: "Tip of the iceberg" provided by the author.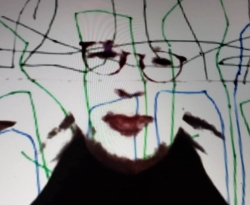 Latest posts by Charles Bernstein
(see all)