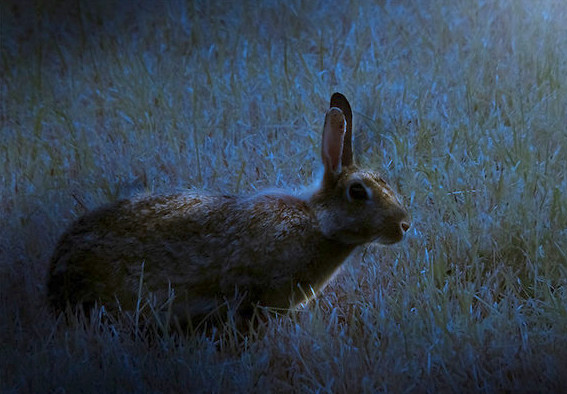 Rabbit in moonlight
startles as my door opens and clicks shut,
but rabbit doesn't run:
it waits, poised on my lawn, interrupted.
If I don't get too close,
it will ignore me, eat grass again.
Social distancing
in a world of startling relationships.
I walk toward it, waving my hands
to scare it away. "Get out! Go!"
It eats the tulips and daffodils.
It hops off, hides
under a clump of bushes that divide
my neighbors' house from mine.
I stand in the street, breathe
air without a mask. No one else is there.
The full moon spreads
across lawns and asphalt
in the silence of pestilence,
in the empty waste of a neighborhood indoors,
focused on TV and the Internet
or holding hands, asleep.
Moon seeps into their dreams.
Moon welcomes rabbits and owls,
prey and hunters: somewhere,
a person coughs and keeps coughing.
Somewhere, someone is packed away
into a refrigerated trailer in a body bag
while moonlight flows
across angles and walls humming
a generator's steady prayers.
No, those are your prayers.
These are my hands spread wide,
moonlight filling my palms
as I stand in the empty street in the night.
Moon spills through my fingers,
down my arms, drip, drip, drip,
then a door slams, and I flee back inside.
Image: "Rabbit in the headlights" by Martyn Fletcher, licensed under CC 2.0.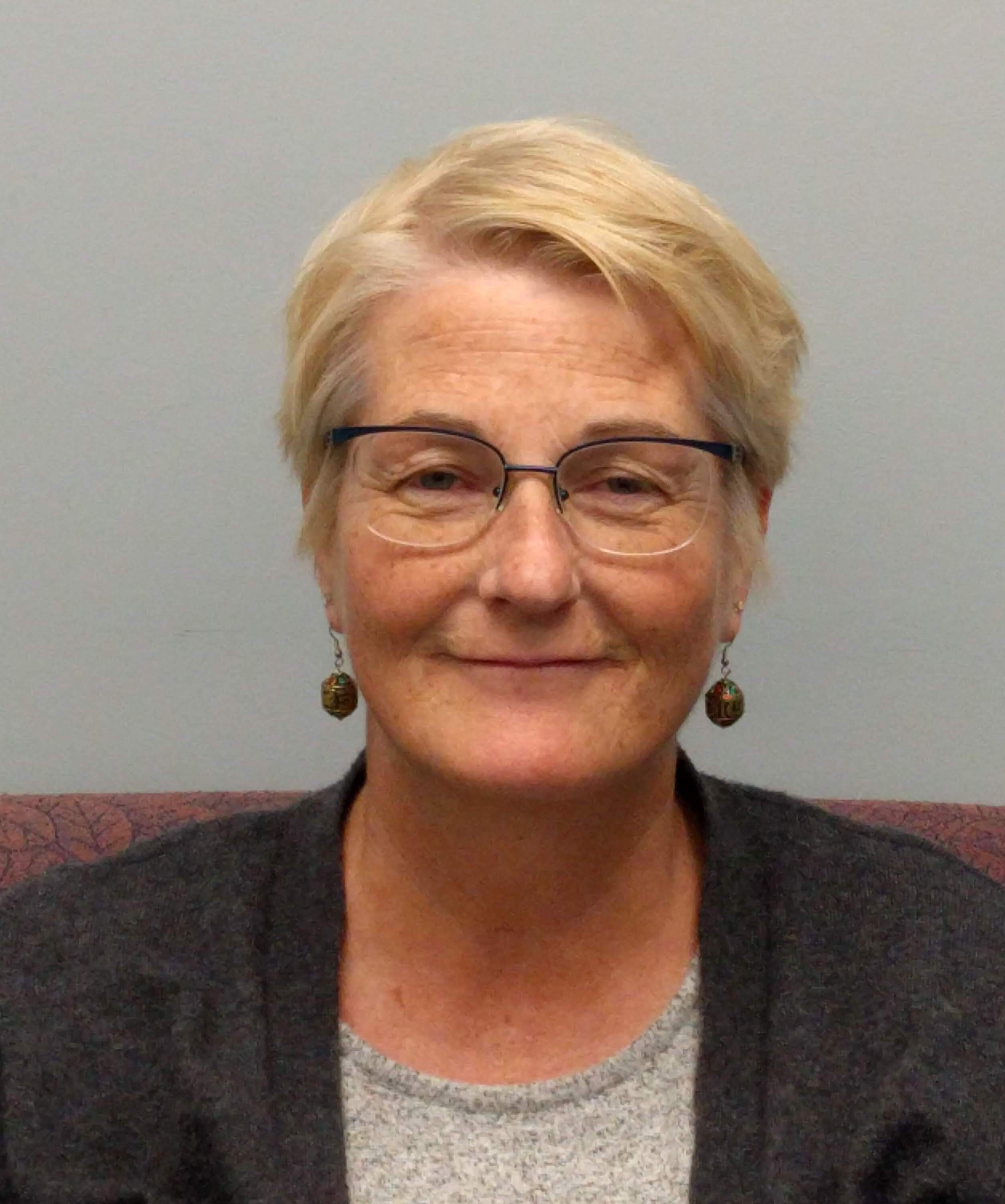 Latest posts by Pat Hanahoe-Dosch
(see all)