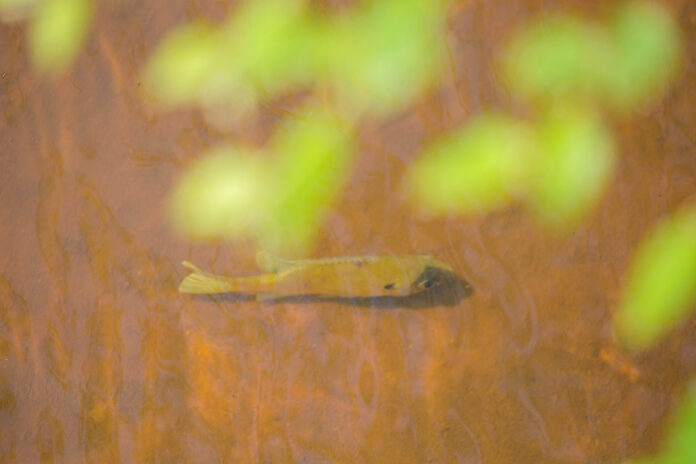 The first time I saw it I knew myself,
a bluegill skimming limestone and silt,
moody as elegy. I dredge the lake, sift
memory for the overture, the shoal and shelf
of Radnor — no sign of introduction, as if
we were never not acquainted, no hint
of the boots I must have doffed, hurried footprints,
mud, pondweed, the deep wading in.
Sequestered from the city, this refuge is rhythm-
kinship: larkspur, yarrow, and phlox, otter
and owl, heron's hush, ostinato of water
and bank, turtle's groan, dragonfly's thrum.
A fusty bluegill feeding, resting in shale
and muck, the trebled wind, glissando of scales.
Image: Bluegill, by Melissa McMasters licensed under CC 2.0.
Latest posts by Annette Sisson
(see all)