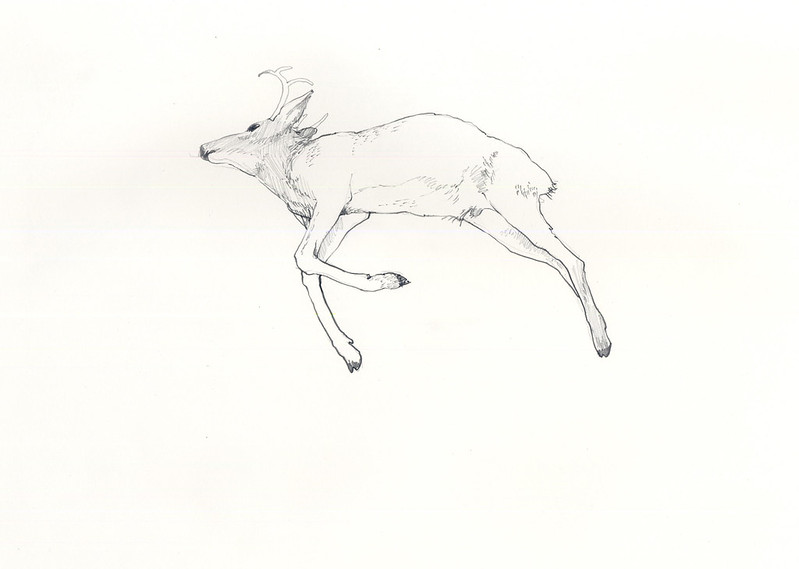 The spike buck
won't close his eyes
in death; he's looking elsewhere.
Pulley crying, we hoist him
head down
to make the first split.
Mary Charles sighs
"New Year's hash",
breath ghosting in the cold barn.
Some fool made a bad shot
last November,
the blade's splintered,
spine's cracked,
meat in the old wound's
worthless. It made him slow.
We can't eat this suffering.
Cut out the black meat.
It's a mercy
for us all she says,
rolling the gut bucket away.
Image: "dead deer" by Julia Gfrörer, licensed under CC 2.0.