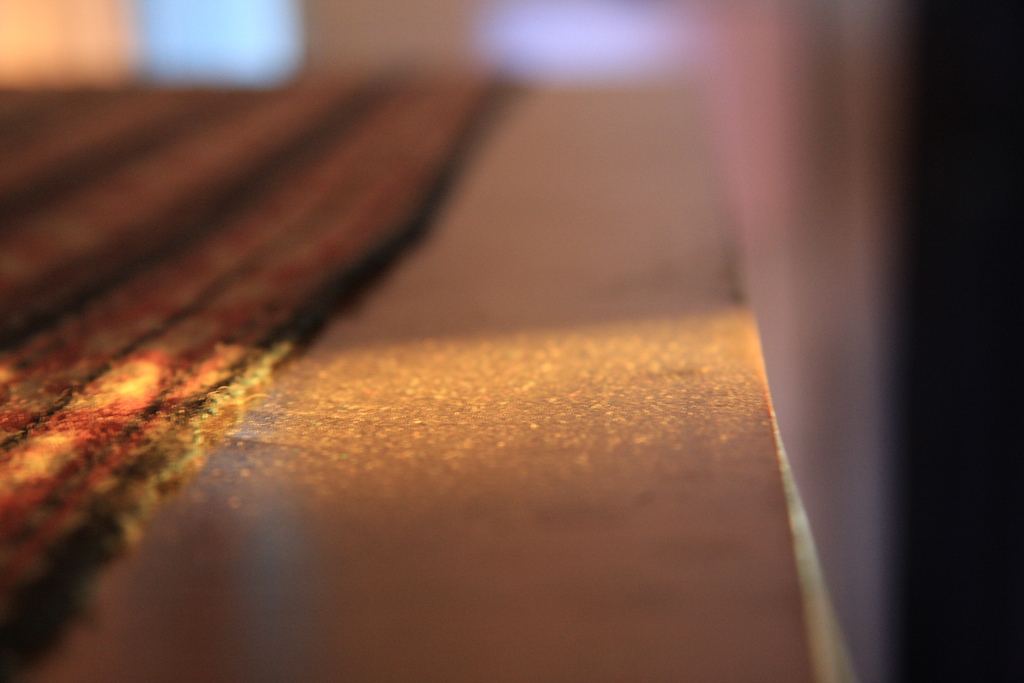 Dust in its emoting.
Adjust this crumb.
This numbness. Leaving us
to blank.
Spots on the surface. A dampness
somewhere nears us to sleep.
We walk on another kind
of nest for the body.
Swept up—pale
feathers, a bucket, bones.

Click here to read Tony Mancus on the origin of the poem.
Photo "Dust" by Adrian Scottow; licensed under CC BY 2.0
Latest posts by Tony Mancus
(see all)