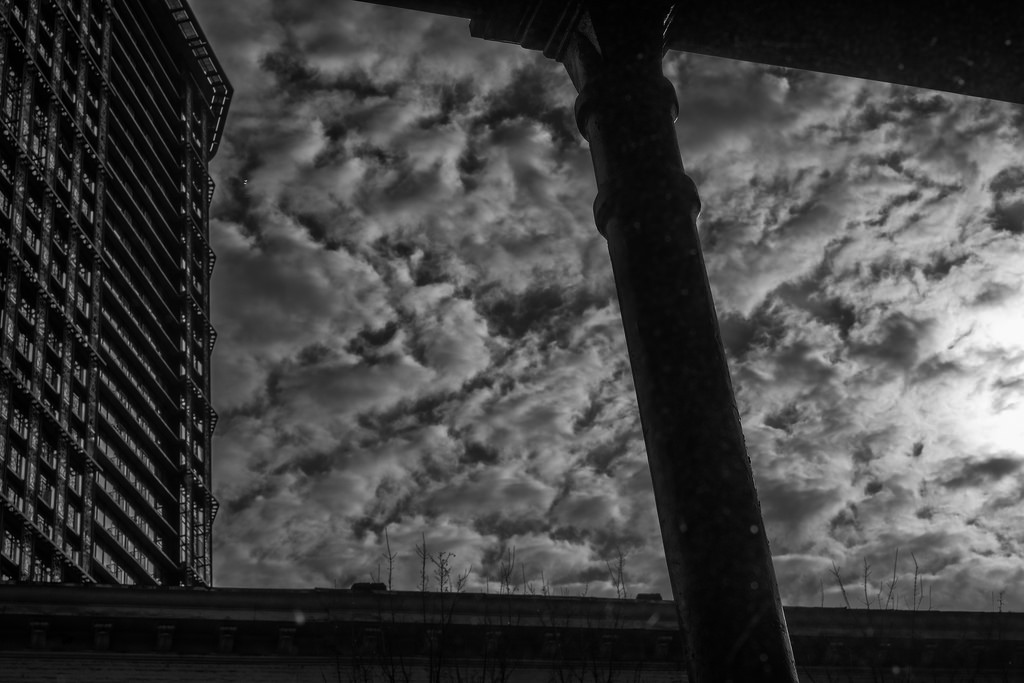 Tiepolesque: is that a word? If not, it should be:
all these clouds stacked up and shadowed blue,
as if the gods had finally deigned to reappear.
It's easy to imagine them streaming
from the cumuli: that one's gilt winged shoes and fillet,
this one's blinding chiton; that one's hair
a few shades blonder than a stook of wheat,
this one's black as charcoaled timbers.
I admit I find their pluperfect bodies—
the geometrical precision of their thighs,
the killer abs, the cheekbones sharp enough
to butcher meat—a little . . . vulgar. Next to them,
my frame seems rough-cut, badly finished.
Whoever colored me didn't stay within the lines.
I see this through the window of a Starbucks,
understand, but why shouldn't there be
another Renaissance, a looking back
that also serves to purge this moment
of its willful superstitions, such as personhood?
Who doesn't need her vision to include
ungovernable forces: the city on the hill
as well as the tempest that destroys it,
the pretty seaside home as well as
the freak wave that scrapes it clean away?
The wave, which smells of hake and Cherry Coke,
slides back, and up and down the seaboard
come reports of strange things flying in the air.
If I could call to them, I would, but then
that's always been a gamble. I don't know
what furies what I say may summon. The sun
strikes crowns of rays from denim weathers.
One day it all comes true, depending on
what "it" turns out to mean.

Click here to read Jonathan Weinert on the origin of the poem.
Photo "59-crazy clouds over Woodwards" by Roland Tanglao;" licensed under CC BY 2.0
Latest posts by Jonathan Weinert
(see all)