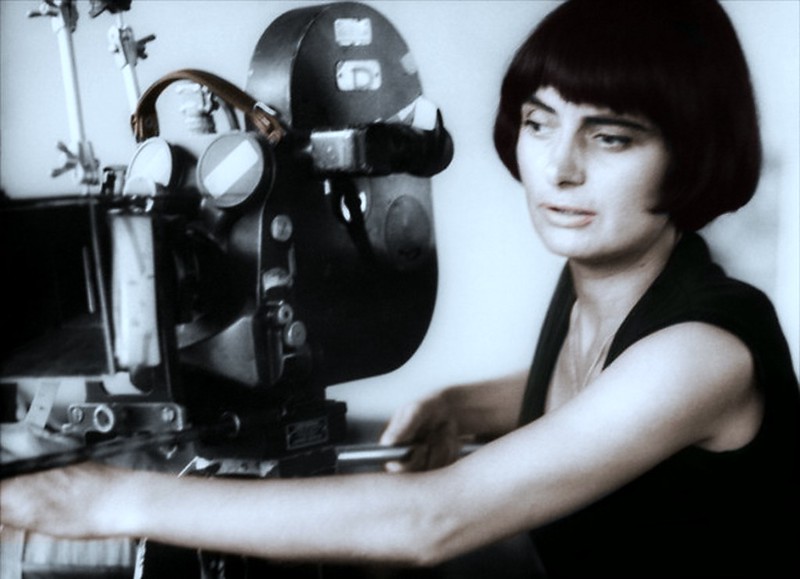 Agnes Varda: The Ardent Background
Always in the background of her films, landscape
as seeing
at times through a window.
framed by a curtain
held back by a hand. Landscape
as that hand
held up to the sunlight
showing through.
Or landscape of a hand
reaching out
to take a box of matches
off a shelf
that sees itself strike a match
to light a candle at noon.
Candle that sees
because a flame is a living thing.
Landscape as all
that is living in the eye in range.
Landscape as living
in the range of an eye.
The past doesn't mean
so much to me because it's always here.
Scene of silence
filling first the screen.
Scene of a hat
walking away.
Scene white with sun
until she is sitting on a wall
in a field
where the sun breaks down
because another sun
has come quietly in.
Bill Viola: The Reflecting Pool, 1977-79
The pool and the faces of dark. The pool and what moves across
and a man climbs out and walks off.
And a man walks through a forest uncommonly green, a man walks
up to the stone wall that forms one end
of the reflecting pool, walks through the yellow-green foliage, made so
by the dense green's being fused with light
which lies across the top of the wall as he climbs up onto the wall and waits.
The yellow-green water with all the light on it
constantly changes or the reflection that is it
subtly evolves beneath the man who arcs out to leap in but remains
suspended against the background
of trees until he is inseparable from the leaves and we see
the reflections of unseen things.
Image: "Agnes Varda" by OFENA1, licensed under CC 2.0.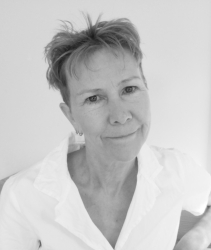 Latest posts by Cole Swensen
(see all)