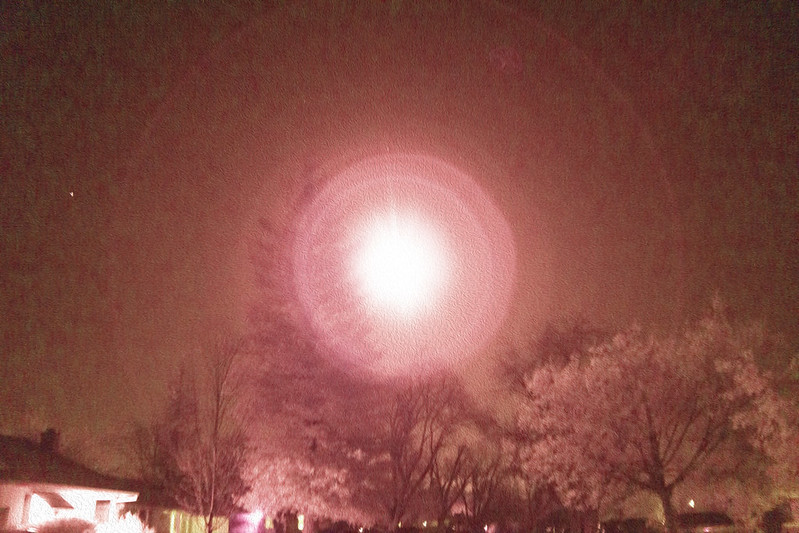 A streamlet of breath trickles
into shuddering pink caves.
Adjust the settings: percent oxygen,
breaths per minute, tidal volume.
Perhaps tidal volume charts
the moon's pull in anxious blood,
a pull felt in bleached rooms
through the shimmer-buzz of fluorescent light,
as April's pink moon rises
above sagging shoulders of skyline.
Even as it edges away
from reaching hands
of weeping trees, we feel the pull,
go out alone with our phones,
hold them up, flash one million
square stars at the indifferent sky.
One click, we swallow the moon
and share it, pouring her
white blaze of electrons
from phone to phone. Since
we cannot touch, we say: look
here is the moon. May
breath tides ebb and flow
against the oars of the heart,
as it rows steady in the dark river.
May your chest rise with the moon.
May you know the moon went spinning
across the bright globes of all our eyes
to rest on your own small screen
and it waits for you
to breathe it in.
Image: "pink moon" by Robert Couse-Baker, licensed under CC 2.0.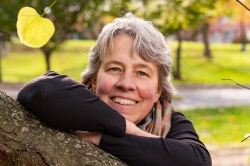 Latest posts by Laurel Anderson
(see all)