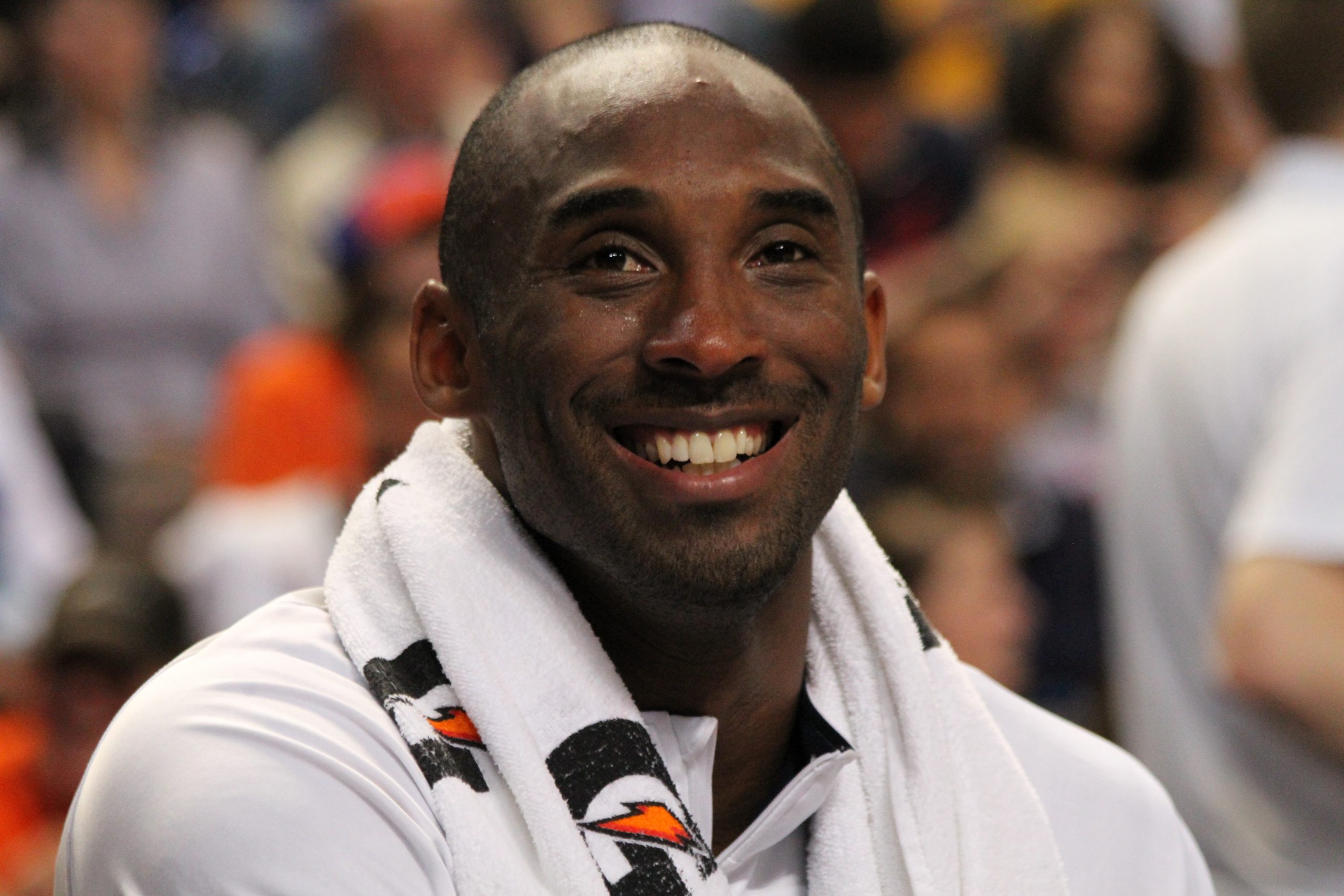 It's been about five months since Kobe Bryant died in a fatal helicopter crash that killed nine people including his thirteen year old daughter Gianna. As the world was shaken by the tragedy, memories about Kobe's life on and off the basketball court flooded the news, social media outlets, and streets around the world. To me, Kobe's death was shocking and his life revelatory.
Kobe Bryant, who spoke three languages and grew up in Italy, was one of the most eloquent superstars the National Basketball Association (NBA) has ever seen, and nowhere was that exhibited more profoundly than in his 2017 Oscar winning short film, Dear Basketball. Kobe wrote, directed, and narrated the short film, with music by John Williams and animation by Glen Keane. With his Oscar win, Kobe became the first professional athlete to win an Academy Award, as well as the first African American to ever be nominated in the short film category. Furthermore, the values depicted by Kobe's Dear Basketball are now our responsibility to defend and propagate.
The plot of the film is based on Kobe describing his love of basketball, beginning by rolling up his dad's tube socks as a young child. His father, Joe "Jellybean" Bryant, was also a professional basketball player who played eight seasons in the NBA. The film goes on to show the evolution of these childhood dreams into Kobe's prolific twenty-year career in the NBA, winning five championships for the Los Angeles Lakers, one most valuable player award in 2008, and eighteen All-Star appearances. Dear Basketball at its core is a love letter to the sport. Kobe states, "A love so deep I gave you my all – from my mind and body to my spirit and soul. You asked for my hustle, I gave you my heart."
But the film is also a farewell to the sport. The movie depicts several of Kobe's injuries near the end of his career, such as his Achilles tendon tear in 2013. Kobe goes on to say, "My body knows it's time to say goodbye. And that's okay. I'm ready to let you go."
After his retirement from the NBA in 2016, Kobe focused his energy on storytelling. His messages centered not on his many accomplishments, but the importance of loving the process. He exemplified perseverance and consistency not in the moments when the spotlight was on, but rather when no one was looking. Many coaches described Kobe's tireless work ethic: waking up at 3 AM, practicing when injured, and pushing his teammates to their breaking points. More than any other athlete, Kobe Bryant glorified the journey to success more than success itself. This is the essence of Dear Basketball, its profound message.
But what happens after tragedy strikes, a helicopter crashes, and the story of our hero starts to become yesterday's news? In a world where we are constantly flooded with new breaking stories through Facebook, Instagram, YouTube, Twitter, Snapchat, Buzzfeed, television ads, and our peers, how do we change the outlook and internalize the messages that matter? How do we honor someone's legacy? Look no further than Dear Basketball to provide those answers.
Dear Basketball depicts Kobe with one passion – basketball. Kobe played one sport, one position, for one team, with one mission for his entire twenty-year stint in the NBA, and that focus needs to be recaptured in today's sidetracked world. This can take many forms. For some, it may mean being a more dedicated father, mother, or partner. For others, it might mean sticking with a cause in the face of systemic racism or adversity. Whatever the calling may be, let's learn from Dear Basketball and stay loyal to our goals.
A second take away from Kobe's Oscar win for Dear Basketball is that it was never supposed to happen. As Kobe accepted his award in 2017, he sarcastically said, "As basketball players we are supposed to shut up and dribble. I'm glad we did a little more than that." Kobe never went to college. He never had any formal film writing courses outside high school English at Lower Merion High School. It would have been easy for Kobe to fade away after retirement, raise his three daughters away from the spotlight, and continue to be a part of the Lakers organization. Instead, he shattered the mold of what professional athletes were capable of.
Too often in today's society we place people into roles. Cooks cook. Surgeons operate. Teachers teach. Painters paint. And athletes play. Every vocation seems to have one and only one verb. But athletes write short films? Athletes direct movies? Athletes win Oscars? Because of Kobe Bryant, yes.
It's easy to minimize a catastrophe, to not think about the past. It's easier to find the next hero, the next story, the next issue. Kobe never wanted easy for us. So to truly honor this man's legacy, let's stop the chatter and take a long pause. Let's remember the incredible focus of a young kid with a dream growing up as a misfit in Italy during the 1980s. Let's emulate the passion that drove him to change the world for the better, valuing the commitment even before it leads to success.
As for myself, I am a surgeon and my gym doesn't have hardwood floors or screaming fans. I've never met Kobe. But I watched with bated breath as he defeated the Boston Celtics to win his fifth championship in 2010. I remember being in the stands when he passed Michael Jordan on the all-time scoring list in 2014. And more than his moments on the court, I admired him for his grit off of it. At every stage of my career, I would turn to Kobe Bryant as a pillar of someone who believed the dream was the journey, not the final destination.
I am a student of Dear Basketball, a preacher of the lessons it shares, and a forever fan of the writer who broke out of his societal stereotype to deliver this masterpiece to us. My hope for Kobe Bryant's legacy is that it will inspire us to live our lives with resolve, so that when we reach our end, we too are writing love letters to the passions we hold so dear.
Image: "Kobe Bryant Smiling on the Bench" by Alexandra Walt, licensed under CC 2.0.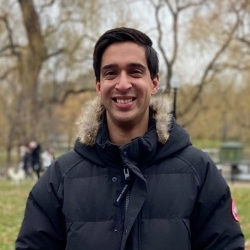 Latest posts by Omar Haque
(see all)