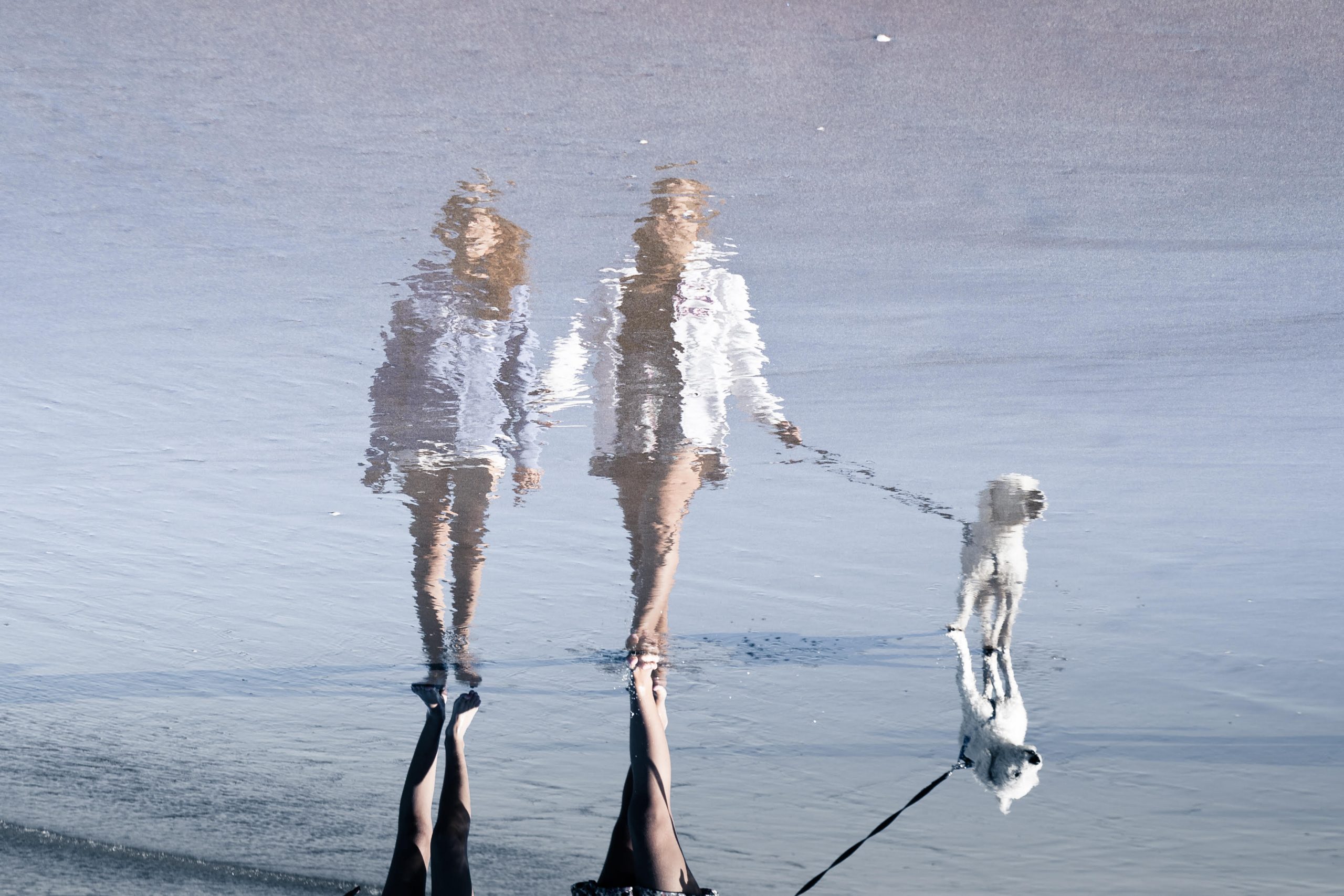 I admit a degree of relief that my youngest daughter is so different from me. My bookshelves are lined with novels and two editions of The Norton Anthology of English Literature. Hers contain Measurement and Analysis of Random Data and Advanced Mechanics of Materials. Ariane's favorite subject in college was thermodynamics; I swooned over French poetry. The flashcards of my life spell out obscure vocabulary words; hers show intricate formulas for reciprocal identities and total arc length. This divergence tells me that she went far beyond what I was capable of teaching her. It means she became her own person.
She's also different from her older sister, who was an American history buff by age nine. Ariane did not enjoy history. She didn't like memorizing names and dates, and wasn't sure what to do with the information afterwards. Learning foreign languages felt equally dull to her, not immediate somehow. What excited her most were math and science. I'll never forget one afternoon during her sophomore year of high school, when I'd asked a routine, "How was your day?"
"The most amazing thing happened in geometry," she said. She was still a bit dazed, her limbic system buzzing. "I was sitting in class and then all of a sudden, I completely understood a cone."
She was on a steady path towards engineering. Her school offered CADD, or Computer-Aided Design and Drafting, which is used "to design and draft objects and materials using specialized software that visualizes designs as modular 3D computer models," according to the syllabus. Her teacher, Mr. Vatan, was an experienced civil engineer whose classroom was set up like a laboratory. Ariane created a map of the school for parents to use on Back-to-School Night. She remodeled a kitchen virtually using an advanced program called AutoCAD, down to the utensil organizers in drawers. She studied with Mr. Vatan all four years, eventually becoming his Teaching Assistant.
Junior year she signed up for "Introduction to Engineering." She was the only girl in a class of fifteen boys. Though she found the gender imbalance annoying, she loved the projects: making scale model houses out of foamboard, and testing temperatures in the various rooms using sensors; building an underwater vehicle with a PVC tube, installing motors for propulsion and steering, then taking it to a local pond for a trial run. They had competitions to see who could build the sturdiest structure with only paper and tape. She'd also been working on independent projects at home, with the help of my dad, an aerospace engineer.
Ariane and her grandfather had started to speak the same language, about things like servos and imaginary numbers, though their conversations were limited to phone calls, since we lived in Boston and he in Oregon. When she was a junior, he sent her a box containing a circuit board and wires, a solid metal ball, and a mechanical teeter-totter (about eight inches wide) with a motor. Her job was to construct the device, then program the circuit board so the teeter-totter would roll the ball back and forth without letting the ball fall off either end. It took her many months, with tiny parts laid out on the desk in her room, but she completed it.
By then we had started to visit colleges. We drove all day to Rensselaer  Polytechnic Institute and toured the campus in the rain. The RPI student body was 70% male. On a trip to Pasadena, we visited the California Institute of Technology, with its red-tiled roofs and groves of orange trees. After the gauntlet of SAT subject tests and applications, she chose the School of Engineering at Roger Williams University in Bristol, Rhode Island. After her high school graduation in 2013, we attended an orientation for incoming engineering students at RWU. As we filed into a light-filled auditorium, I was surprised to see that she was one of only several girls at the event. I remember thinking, somewhat backwardly, Can't women be anything now? While I wondered at the absence of female students, my daughter had expected it, and was happy to see even a few others in her midst.
Ariane chose mechanical engineering because, in her words, "I love physics." Freshman year, she joined the campus chapter of the Society for Women Engineers (SWE). SWE's mission is to help women achieve their full potential in engineering, and to help them make an impact on the future. Ariane signed up because she wanted to meet other young women with similar goals, and to network with female professionals in the field.
Sometimes her SWE chapter organized STEM events for local Girl Scout troops. With girls as young as Brownies (ages 8-10), they made kaleidoscopes, raced pencils, assembled brush bots (small battery-operated vacuums), and constructed marshmallow catapults. Ariane's favorite event was an electrical engineering workshop; the goal was to light an LED bulb using only a lemon, a penny, and some nails. About halfway through the day, her group's bulb still wouldn't light up. She and her partner had to problem-solve on the spot. Was it the lemon? The bulb? The nails? Through trial and error, they figured out that the penny was at fault. The experiment's initial difficulties showed the girls in the workshop what engineering is all about: using mathematics and the natural laws of science to analyze, design, develop and devise improvements that benefit humanity.
Despite the supportive work of SWE, Ariane encountered painful setbacks her sophomore year. The first was Chemistry I, which she hadn't taken in high school and didn't understand, and now she was competing against students who'd aced AP Chem. She juggled chemistry with other requirements, including statistics, a physics class with a lab, and a liberal arts requirement in literature and philosophy. Even more difficult was Calculus II, a core course for engineering majors. Students were allowed two attempts to pass; if they failed it twice, they were dismissed from the program. She failed the course the first time she took it.
The following semester, she again struggled with Calc II, and dropped the class when she learned she wouldn't pass. Though she received a 'W' on her transcript, the withdrawal would avoid a second fail, the strike that would end her quest to become an engineer. She received approval to take the course at a different college over the summer, since her school wouldn't be offering it then.
Bristol is a seaside town on Rhode Island's Narragansett Bay, about a hundred miles south of where my husband and I live. Ariane moved in with a family there, then drove nearly an hour each way to a class in Kingston three times a week. Though we were just a car-ride away in Massachusetts, I felt useless and afraid. What could I do to help her? What would happen to her—her future, her spirit—if she didn't pass this time? In two prior attempts at Calc II, she'd attended every extra help session offered by her teachers. She made appointments to speak with them during office hours, to review the problems she didn't understand. She completed test corrections whenever given the chance. Maybe she simply couldn't do differential equations, or handle improper integrals and infinite series. And who could blame her? Whatever those things were, they sounded impossible.
She got a 72 on the first test; the minimum passing grade was 70. On the second test, a 74.
I began to fear, as Ariane struggled, that the rhetoric I'd sold my daughters their entire lives might be a sham. Reach for the stars. You can achieve anything you set your mind to. Dream big. These were refrigerator-magnet slogans, not preparation for their futures. We rarely tell our children how tough it will be, or that life is rock-hard and offers no guarantees. Ariane had a dream and she'd been working to achieve it for years. Yet here she was, on the verge of failing out of engineering school. I was heartbroken for her.
Though I tried to avoid it, my mind went to all the dark places when I imagined my daughter's bright future derailed. I worried it would break her, this terrible blow. It felt inherently unfair, though of course life is not fair, but she'd made so many sacrifices. Maybe she would lose faith in me too. I had pushed what now felt like irresponsible notions about dreams.
Whenever we talked on the phone that summer, I tried not to ask obsessive questions about the class. One Saturday she had plans to go to the beach with her friends—it was a glorious summer in Rhode Island, after all—and I thought, Shouldn't she be studying? I walked a fine line between being supportive and not increasing the pressure on her. If that's how terrifying it felt to me, what must it have been like for her? 
I recently asked her about those six weeks, and whether she allowed herself to think about failure. "I was always concerned about it," she said. "Every test score, every homework problem I didn't understand, every question I was afraid to ask, I'd think 'Is this what's gonna end it all?' That's why I had to suck up my pride and keep going to the professor for help."
When she wasn't sweating bullets over homework and tests, or enjoying a well-deserved moment outdoors, she worked for her thermodynamics teacher in a lab at Roger Williams. Her job was to assemble base robots and kits for the mechatronics class she would take senior year, if she could make it past Calc II. Mechatronics (a portmanteau of mechanics and electronics) is the "synergistic combination" of mechanical, electrical and software engineering. The teacher gave her a sample robot to copy. She made seven completed bases, and created kits of resistors, spare robot parts, wiring, tools, and test blocks. The robots would be programmed by students in the fall to perform autonomous tasks, such as navigating a maze and sorting balls of different colors.
In Calculus II she solved parametric equations and located polar coordinates. She defined improper integrals and found the properties of an infinite series. She scored 93 points on the final exam and earned a B in the class. We treated her accomplishment like a birthday. We ate a cake with Congratulations, Ariane written in frosting on the top.
My dad recently rearranged some shelves in his workshop. All these years he'd saved his hardbound textbooks from engineering school, and he sent them to Ariane after she graduated last May. While visiting us for a weekend, she called him to discuss the books, which contained the same equations she'd learned sixty years after he did. The laws of thermodynamics haven't changed. He must have told her about a few projects he's working on: a robot the size of a quarter, and a clock that can sense when people are in the room. I don't know exactly what he said to her, but she asked, "Is it in a different layer? My solution would be to do a new layer, then draw the line and change the line type to a dash line instead of a hidden one."
I have no idea what any of that means, but I couldn't be happier for her.
Image: By Hernan Pinera, licensed under CC 2.0. 
Latest posts by Andrea Caswell
(see all)