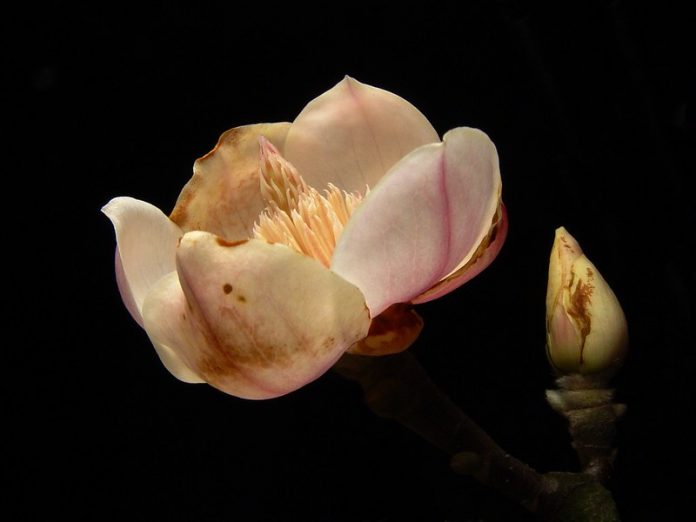 The low-slung sun
spreads first-light shadows
on a deserted road
as it slips between
dark doors
of locked-down stillness
towards this fragile
frontier-line in human closeness
We doff and don and change the shift
in silence: our mouths surrendered.
Bad news follows us and lives
on every surface.
Anxious eyes mist
donated visors.
Locked in timeless,
harsh fluorescence
patients semi-naked, lying prone,
never so vulnerable or alone
since fathers dead and buried
on The Somme.
The lock of family broken;
no visitors to offer
kaleidoscopic glimpses
to the patterns of your lives
just the whoosh and push of air
out        and        in,
of CO2 and Oxygen.
Your abandoned coat is folded on the chair,
I sink
beside you,
to catch your hand which flails
in empty air; comfort,
whilst loved ones can't be there.
Through double gloves your hands still strong
but your eyes show white fear.
Outside, a magnolia in bloom;
a thousand pink and healthy lungs
held up to this impassive sun
in a rare, blue heaven
lending its fragments
to blue gowns and blankets
blue against white sheets
and your lips
taking air in desperate rasps.
I imagine all those thought-free breaths
you took before
you were denied your senescence.
You deserve a quiet death,
to rest with gentle poppies,
as air acquiesces to fire and water
in wet and fevered lungs
and earth waits patiently
for you to become a number
compressed
into a flattened
curve.
We don and doff
and change the shift
in setting sun
as shocked shadows
of still-winter trees
stand to attention
against a rose madder sky.
I envy the evening flights of busy rooks
building their future
whilst our hope no longer flies
beyond a day or a minute.
Netflix nights and breaking news
in houses with suspended lives;
anxiety the only guest
whilst we wait
upon the alchemists.
I put spring flowers
in a vase
and stretch bare toes
towards the fire's embers
and think
of you.
Image: "Magnolia" by Krondol, licensed under CC 2.0.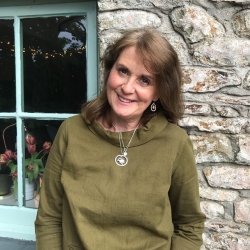 Latest posts by Sarah Anne Williams
(see all)