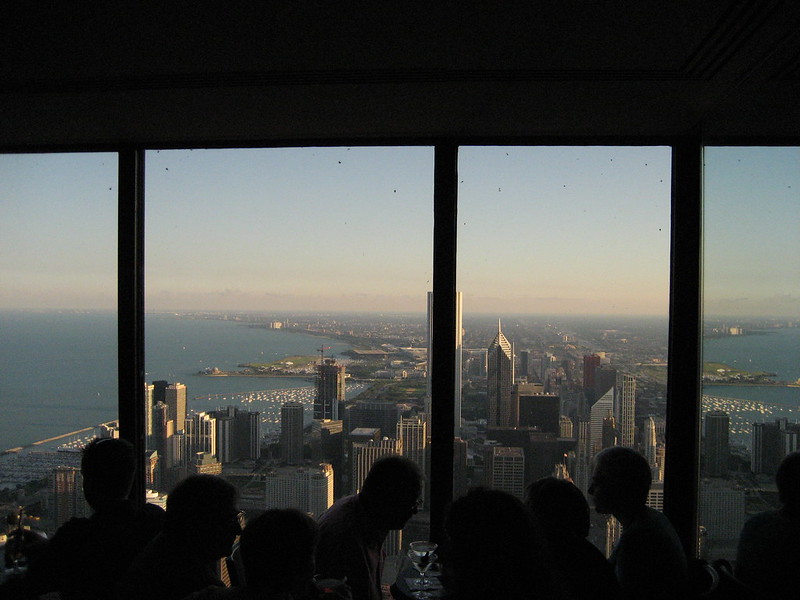 Steady at their webs on the brilliant edge, Chicago
spiders range outside the windows
across the 94th floor, at every vantage
their dedicated tensile silks arrayed
upon the beams, a metal of their own.
Is this occupation accident, or do they know
leaders? One pioneer who gathered
the colony for an ingenious monopoly
on the city's Icarian flies? Or squatters
on the palace as the window washers strike,
chanting below, banded for a $5 raise?
When the workers return to their bravery,
will they say, It's you or me to the company,
or send them flying with a Happy trails, Hans?
Even one friendly minds the clutter
of eensy-weensies shrouded on the glass,
but the view's irresistible, so we press on Tilt,
eight bays at time facing the towering facades.
Here is the corporation, & here, individuals
dangled in the overhang, a dotted line of eyes
the horizon signs left to right, from Lake Michigan
to the pinnacles, whose height affords this
hovering interest in such daring creatures,
who dying become lawsuits, beads woven in situ.
Image: "View from the Hancock Building" by Daniel Morrison, licensed under CC 2.0.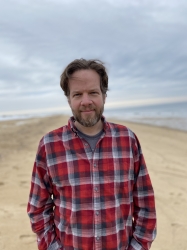 Latest posts by Max Heinegg
(see all)